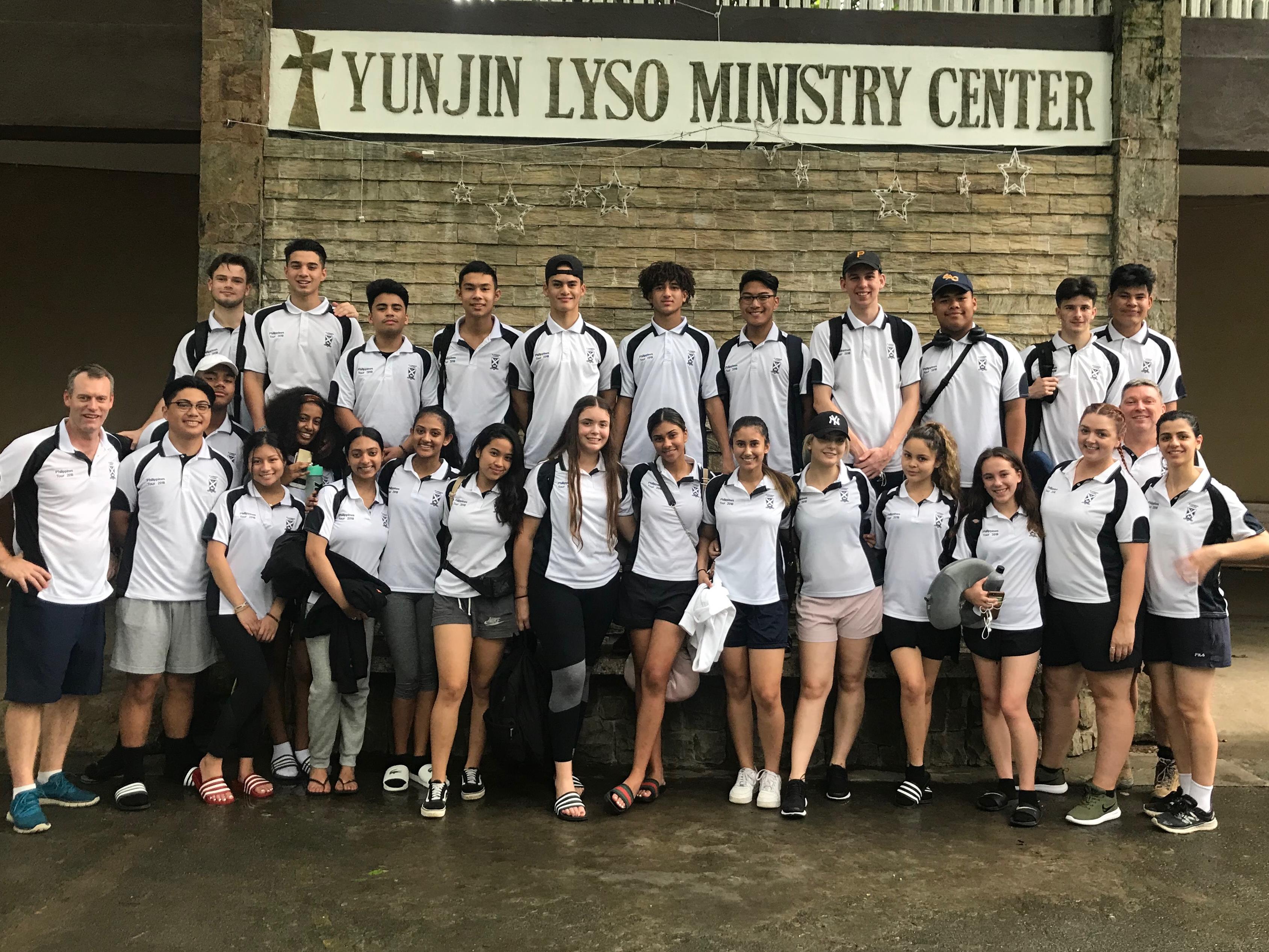 Early in the morning on Friday the 6th of July, 24 students ranging from Years 10 10 12 along with Mr Gillogly, Mr Thrum, Miss Pett and Miss Bennett boarded a plane to the Philippines for one week jam-packed Philippines Basketball Tour. After an eight hour flight, we arrived in Manila and drove straight to our accommodation at Yunjin Lyso Ministry Centre in Cainta Rizal.
During the two hour drive it was an eye-opening beginning to the trip as we first experienced the Filipino landscape and the driving mayhem! Upon our arrival in the evening, we were greeted by the founder of the missionary, Norm and were dismissed into our rooms for a good night's sleep after a long day of travel.<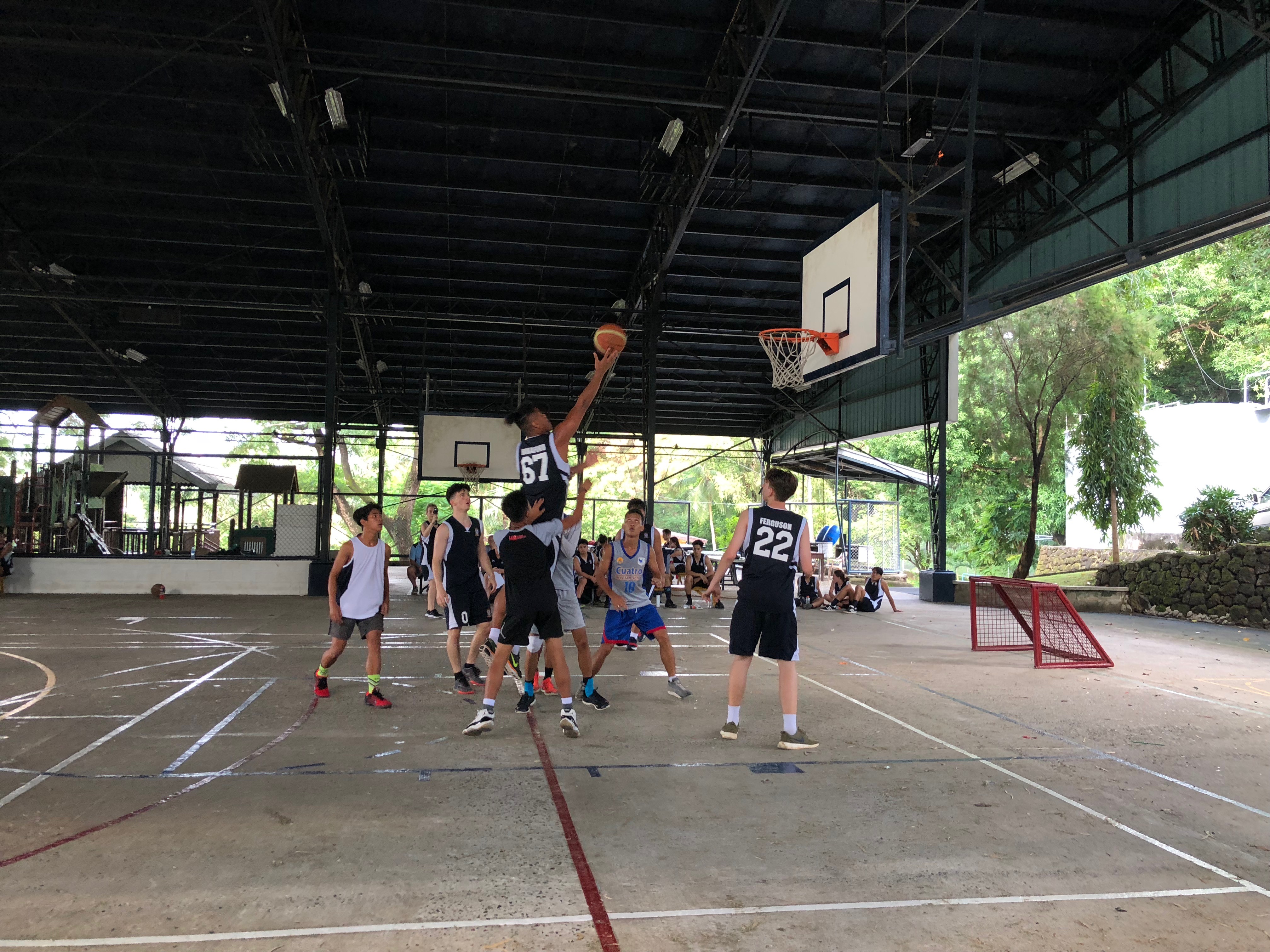 On the second day, we woke up early to support the boys first basketball game against Ateneo Senior High School. The exhilarating game was close, yet the boys fell short of victory. However they began with great spirit and showed positive sportsmanship. Once the game was over, we made it back to our homestay and satisfied our empty stomachs with a Filipino cuisine known as afritada. Following lunch, most, if not all, of us jumped right into the pool and had the opportunity to bond whilst having fun. Some of us also ventured outside our lodgings to interact with the children in the community. Late afternoon, Norm gave us an orientation of the neighbourhood. During the hour, we learnt a fair bit about specific deeds the missionary has successfully achieved to bestow the locals a better life considering their unfortunate living conditions.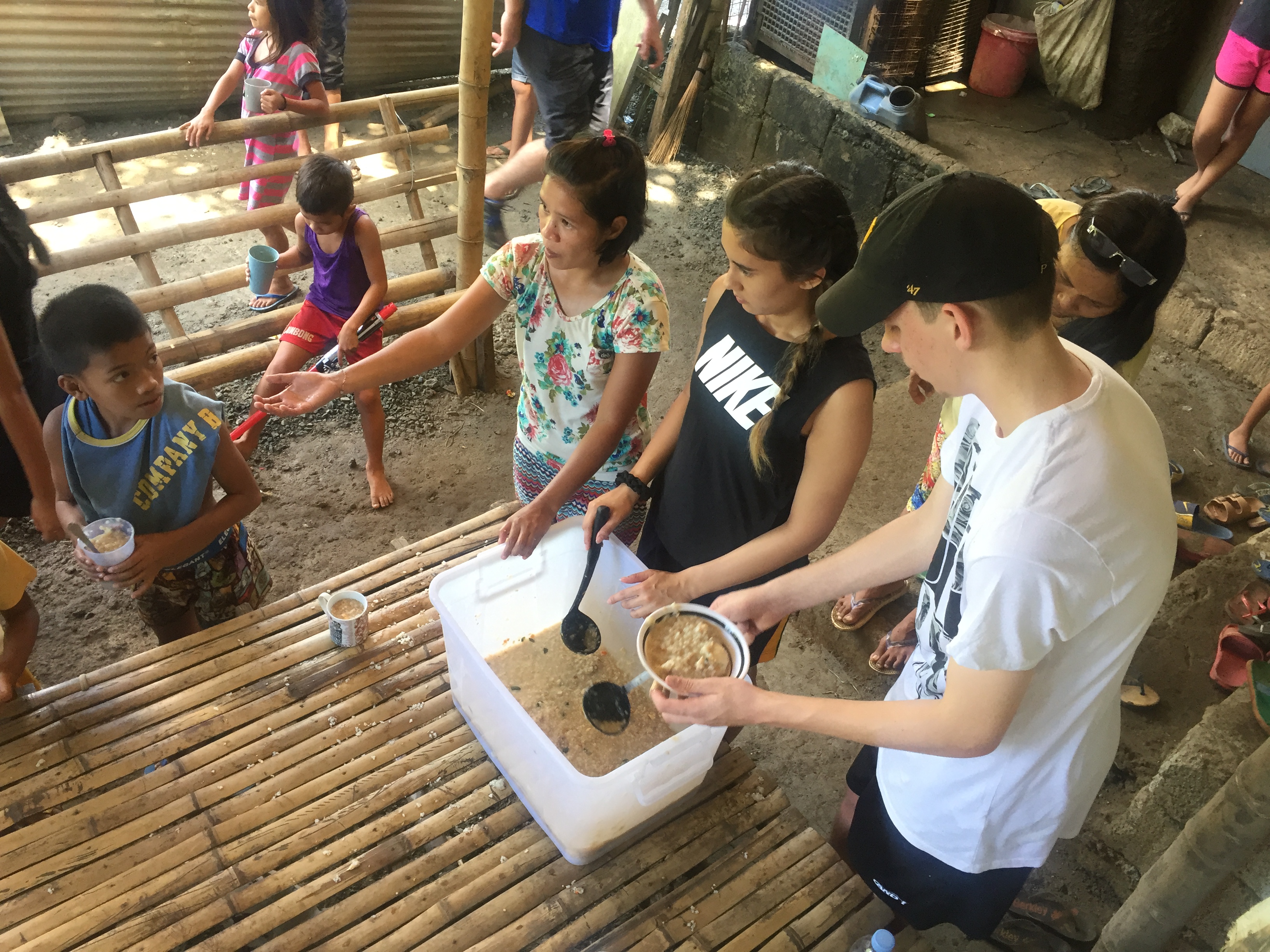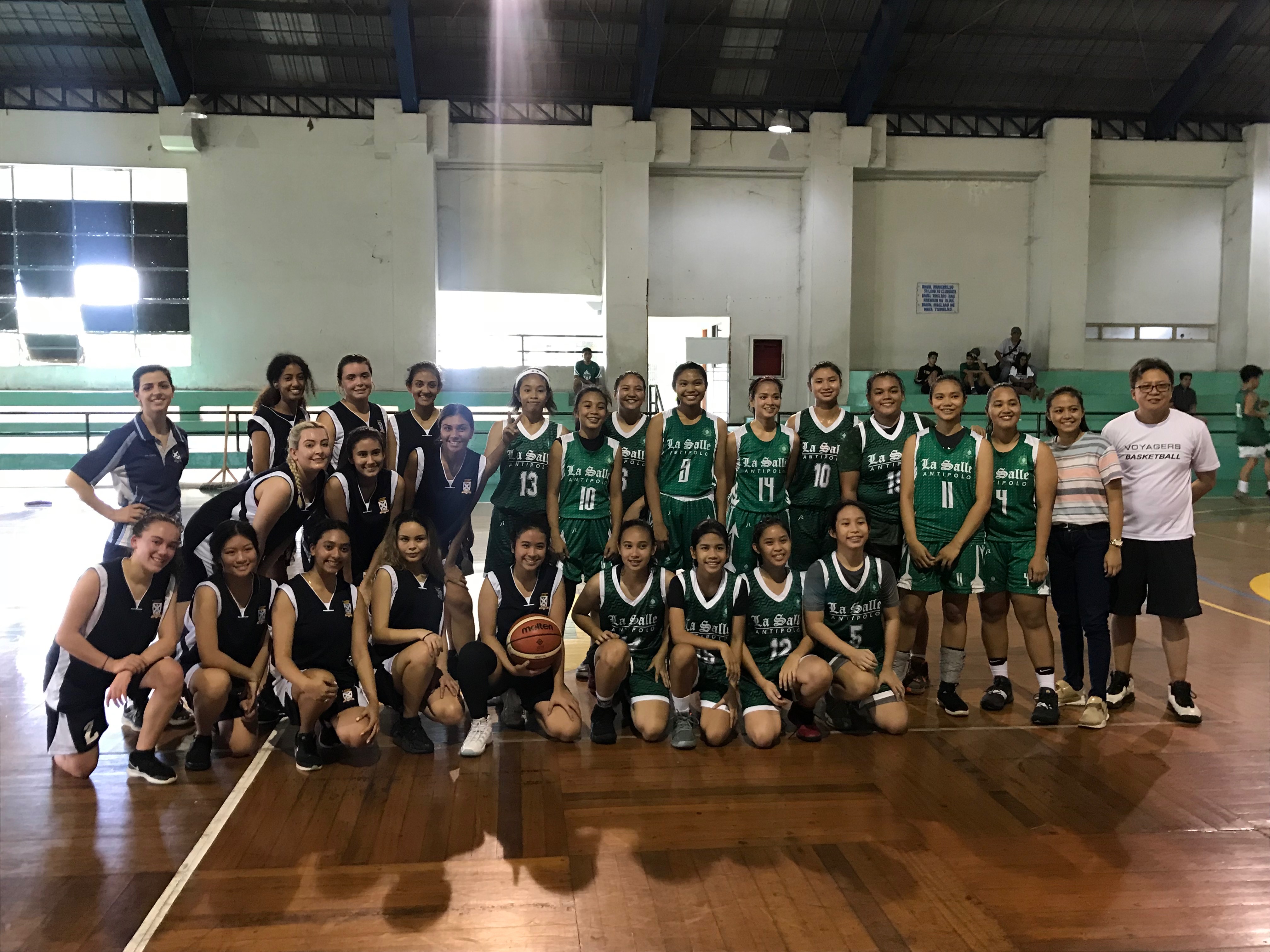 The morning of day three, the girls were psyched to place their newly learnt skills into action for their first basketball game. We played against La Salle College and were welcomed with gifts from the opposing girls team. Although we lost considerably, we gave it our all and tried our very best whilst still managing to enjoy ourselves. We also had great support from the boys at the bleachers who were constantly encouraging us to get the best out of us. Further, the boys participated in their second game but lost at a close score of 37-42.
Nevertheless, they continued to display perfect sportsmanship. Afterwards, we spent some time at a local shopping centre and for the majority of the group, the remainder of the day was more swimming. Others received a relaxing massage from the Filipino mothers of the village, well deserved after an intense day.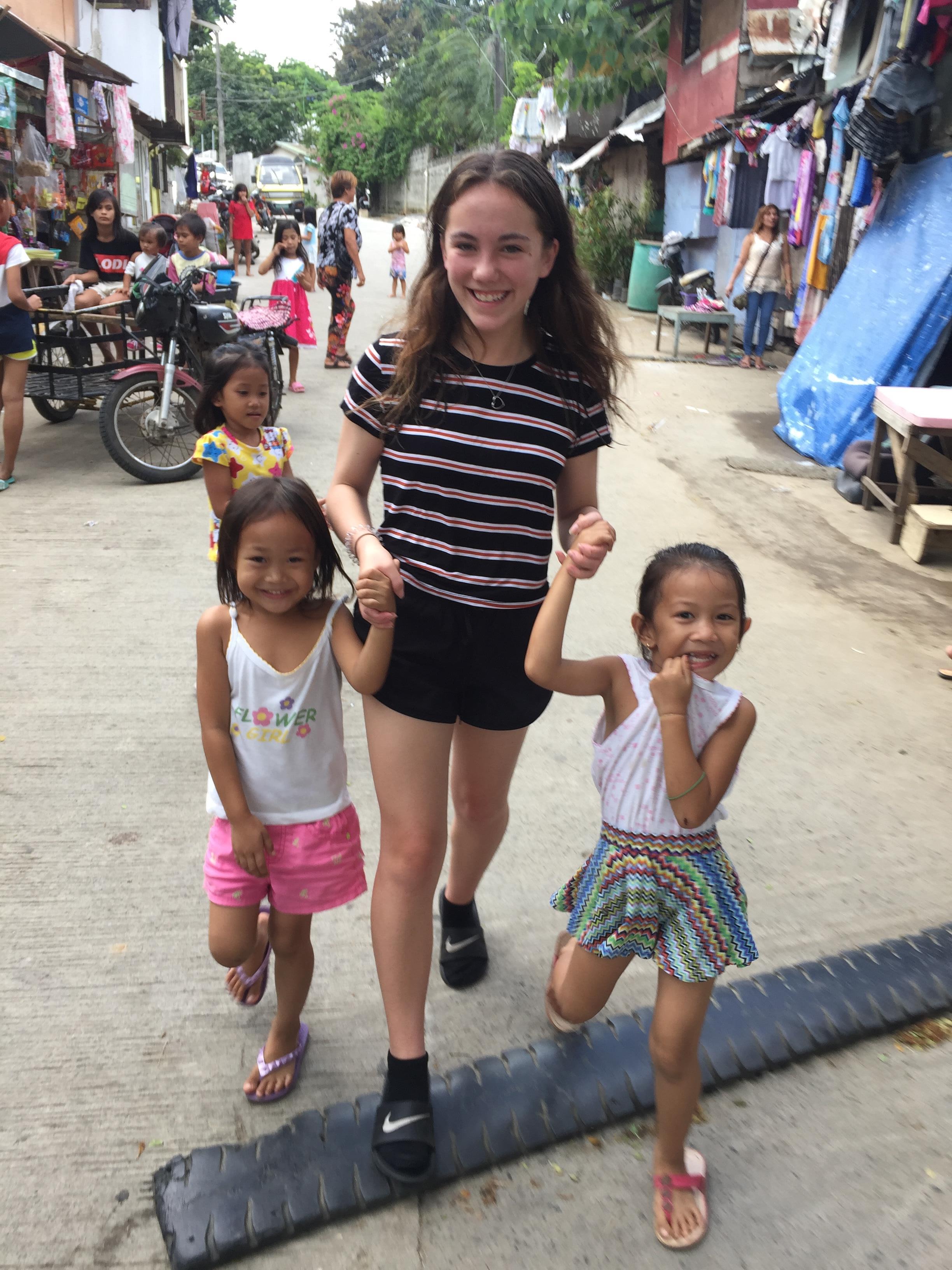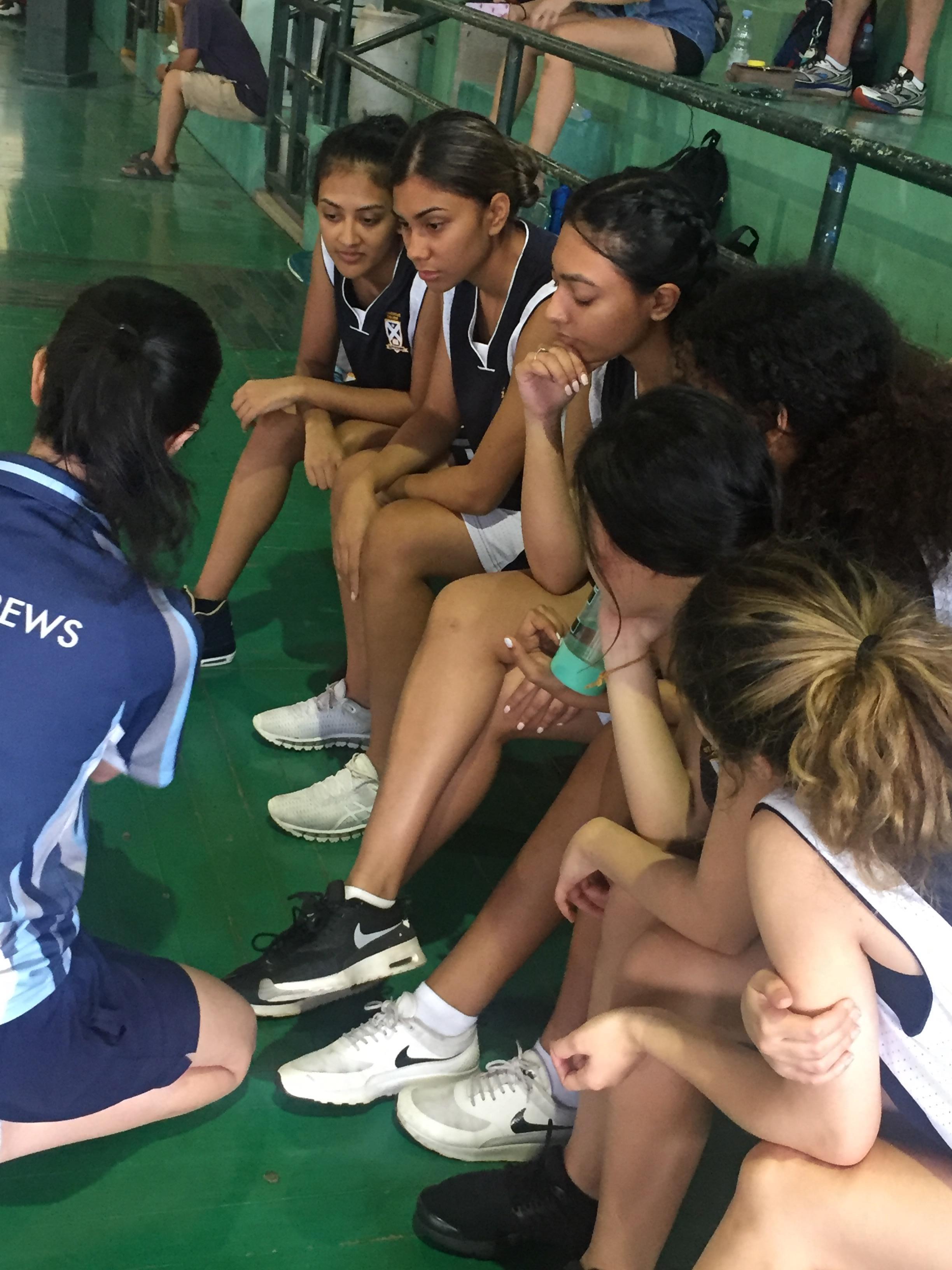 It was day four and we awoke very excited to set out and finally execute missionary work. This was attained by an emotional visit to Tent City. As soon as we stepped foot out of the van we were swarmed with excited and hungry kids. We handed out small toys to the children which we had brought from Australia. In turn, it was fulfilling to see their faces light up with the brightest smiles and we only wished to witness it again. After serving the food and playing with the children it was time to leave. Overall, it was a confronting though bittersweet experience that helped put into perspective how grateful we are for our families at home and all they do to provide us with the best life possible. Likewise, we learnt how significant and rewarding it is to help others who need it most, wherever there is an opportunity. In the afternoon, both girls and boys participated in another basketball game against Faith Academy. The girls were first and proved to gain confidence after their previous game. This was seen through the constant fight for the ball and shooting a three pointer! Even though we were defeated yet again, we were keen for our next game. As for the boys, they undoubtedly presented tremendous skill and determination after their first win at 60-54. Later in the evening we secretly set up a surprise party in thanks to Grenor who sacrificed his time with his family to be with us on his special 18th birthday.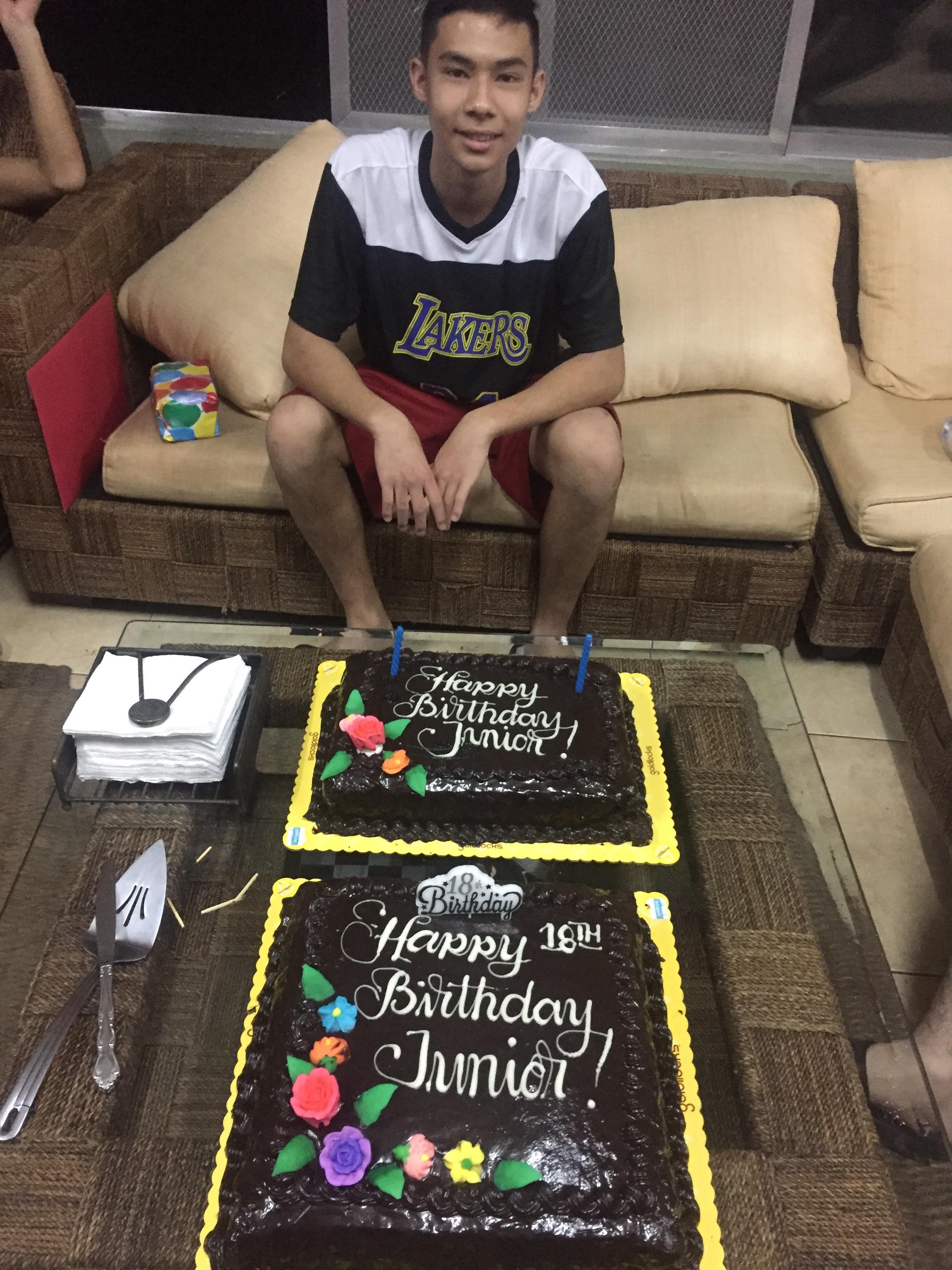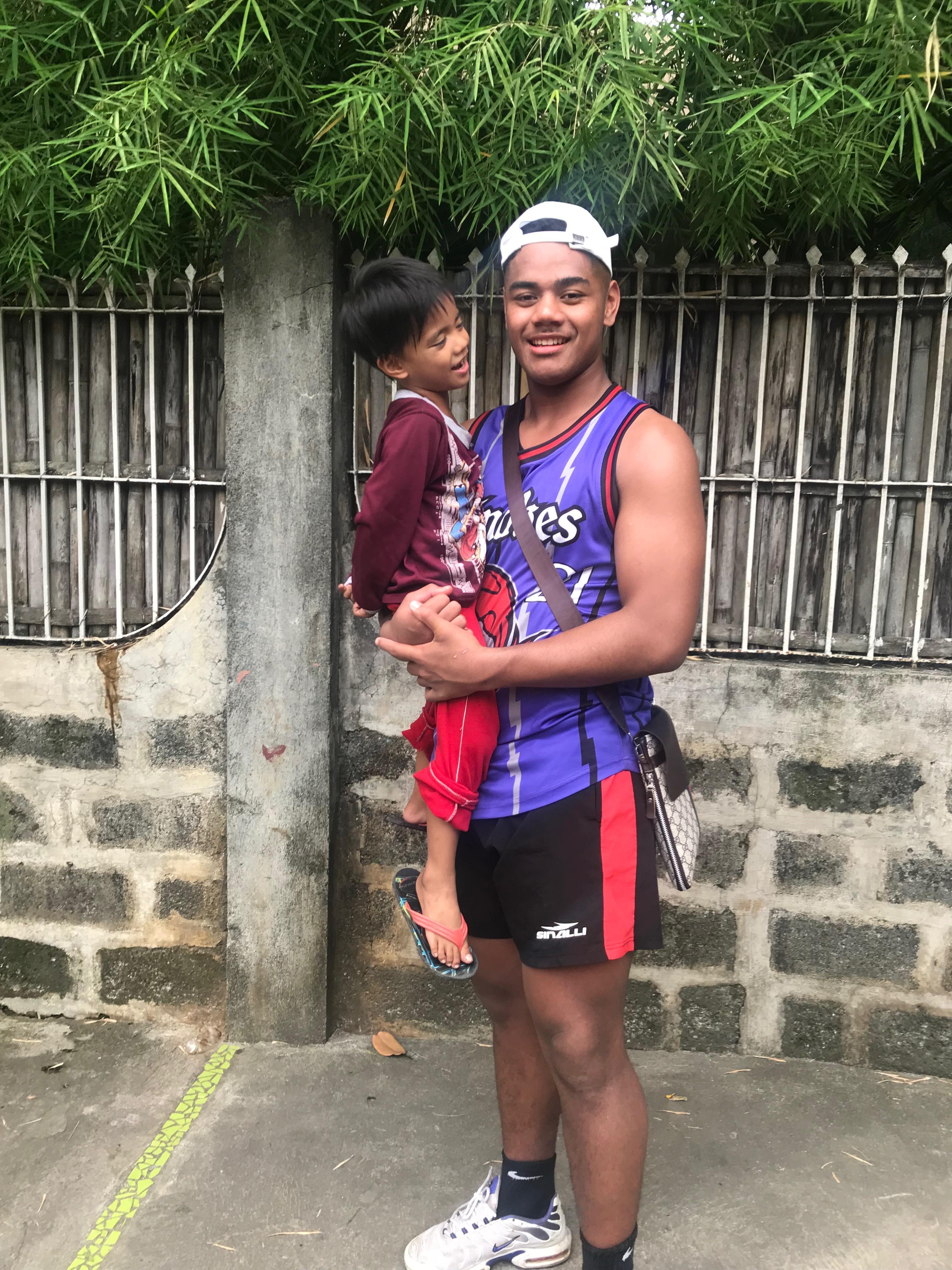 On day five in the Philippines our large group was split into four smaller groups to undertake more missionary work. Some students accompanied Mr Gillogly to assist with another feeding for the children at a relocation centre. Mr Thrum and others helped the community with construction by knocking down walls and cutting down trees with limited resources. This was so a new school could be built on the land. Indeed, it was challenging under humid conditions. However, at the end of the day it felt good to know that our small efforts will contribute to allowing children to gain a better education.
Whereas, Mrs Bennett and a handful of students stored various donations and organised furniture at the ministry to create a larger classroom space. A small group of girls and Miss Pett visited women at the local pregnancy clinic where they checked the heartbeat and measured the blood pressure of the expecting mums and their baby. In the afternoon, we visited the courts at Faith Academy to play our final game of the tour. Originally, the girls did not have a game scheduled though we insisted on playing another friendly game against each other for fun. As for the boys, they played against Cuatro Christian School. Once again, their competent abilities deemed successful as their teamwork and perseverance worked hand in hand to finish with an amazing win of 60-32.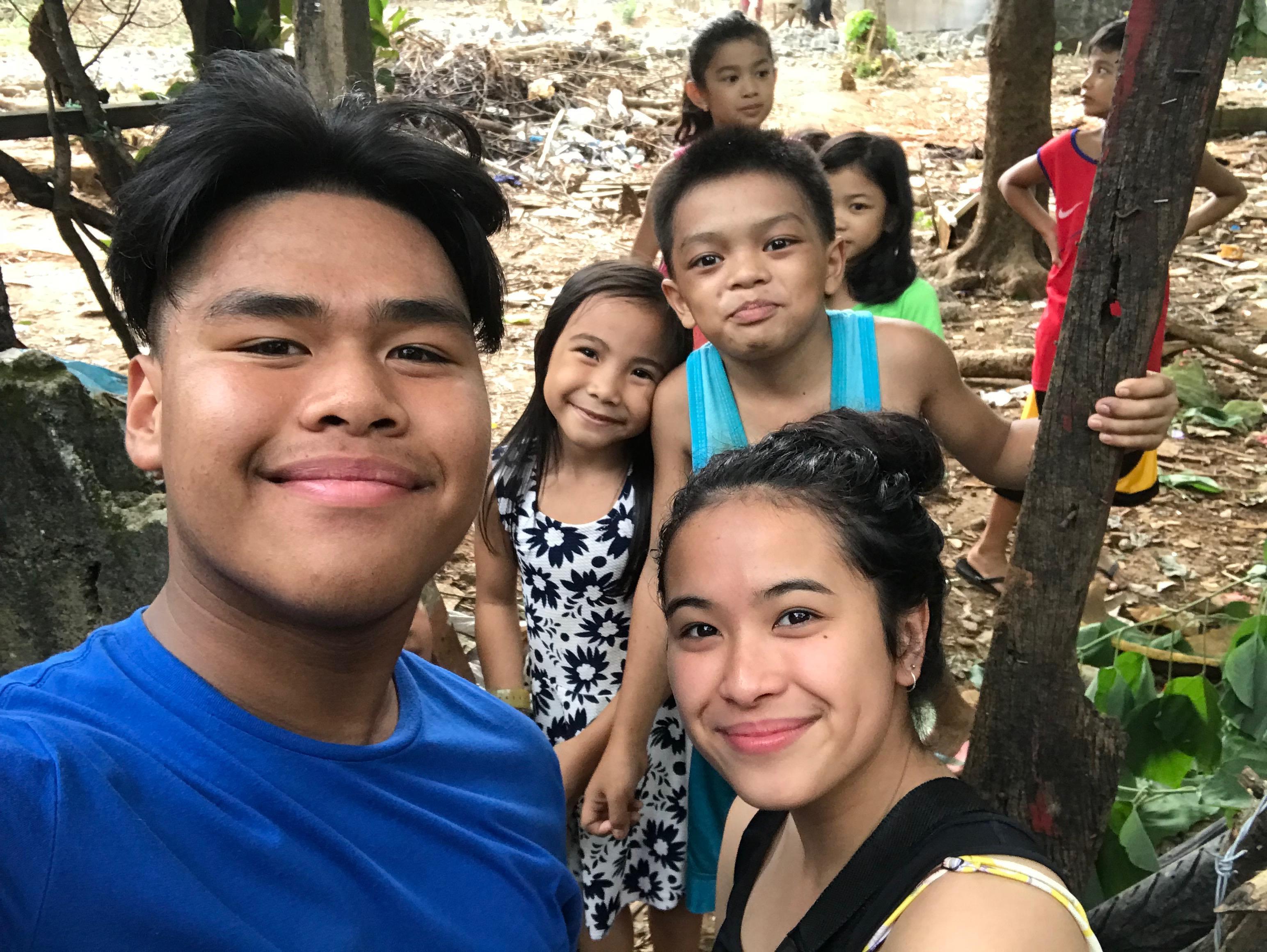 On day six, we travelled to SM mega mall, where we spent an entire day shopping for the pleasure of ourselves, friends and family. The following day was our last day in the Philippines and we definitely made the most of it. Half of the group attended another feeding at Dalig. We surprised the school children during their lunchtime where we played with them and exchanged more gifts which they truly appreciated. The other half of the group spent the morning at the New Faith Family Children's Home.
More specifically, in the nursery where they read, drew and entertained the young children. Both groups reunited for lunch and all of us were lucky to revisit the orphanage to interact with the older children who just returned from school. This was a great way to end the tour as we were able to form friendships with the children. They opened up to us with welcoming arms and allowed us to see their happy character despite their upbringings. Soon, it was time for us leave so that we could pack our bags and headed off to the airport for our flight back to Australia.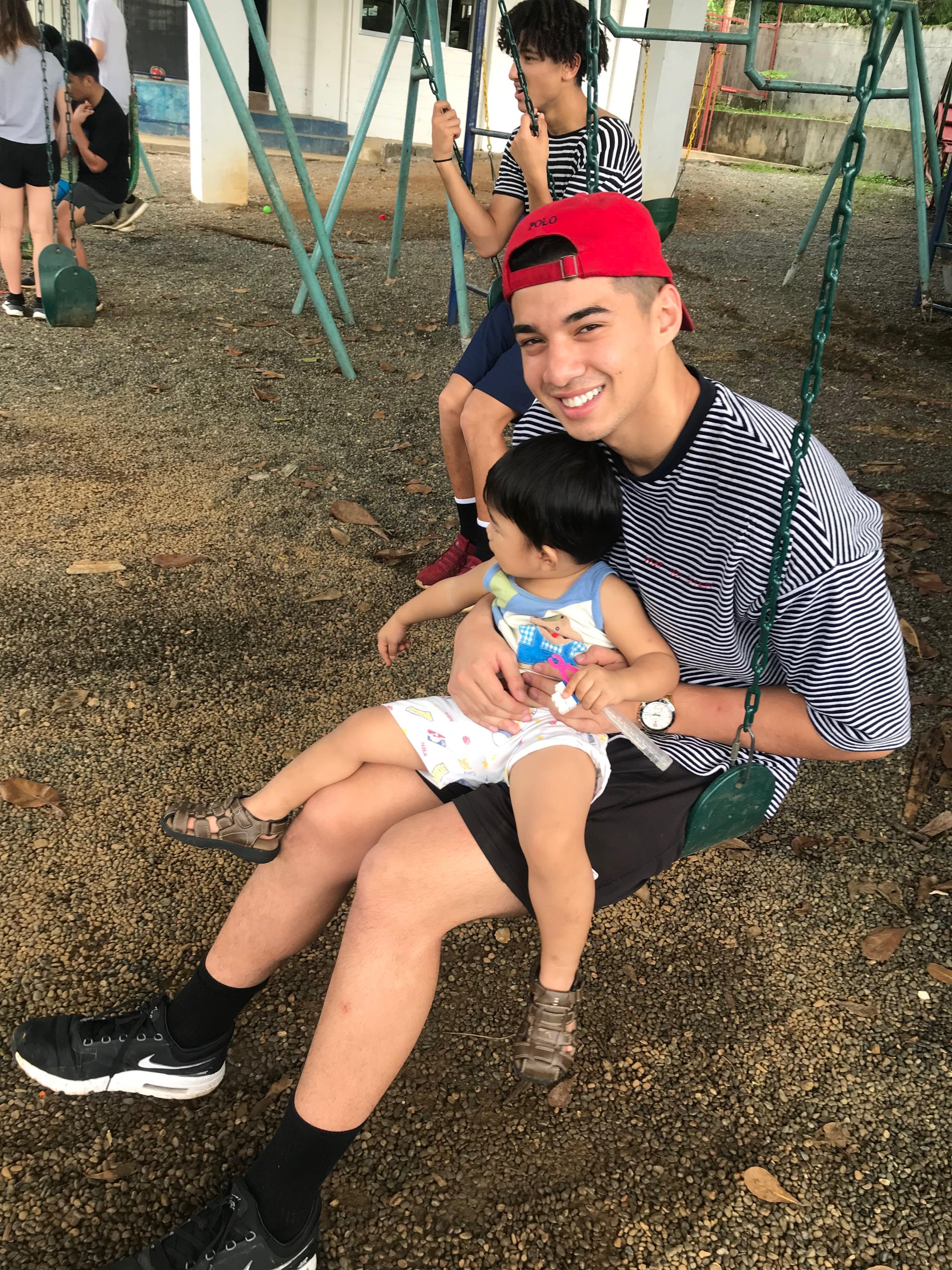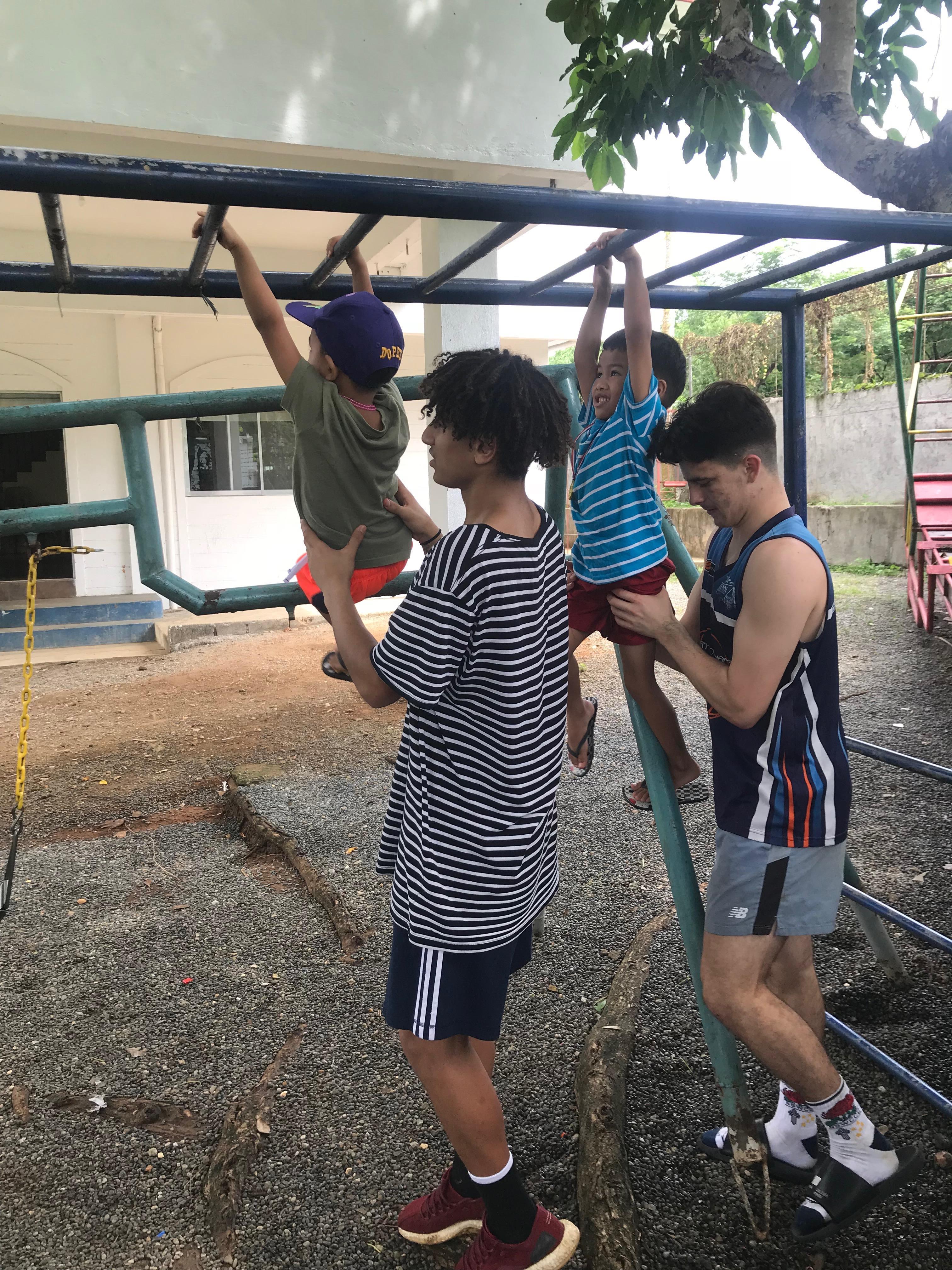 On behalf of the students who attended the Philippines Basketball Tour, we'd like to express that we are truly thankful for this life changing experience that will remain in our hearts forever. Together, we were able to build new friendships, create unforgettable memories and meet friendly faces along the way. It was a wonderful opportunity to make a difference to their lives. This would not have been possible without the dedication of the teachers, especially Mr Gillogly. We give special thanks to his extra commitment towards planning and leading this uplifting and heartwarming trip that we will always cherish.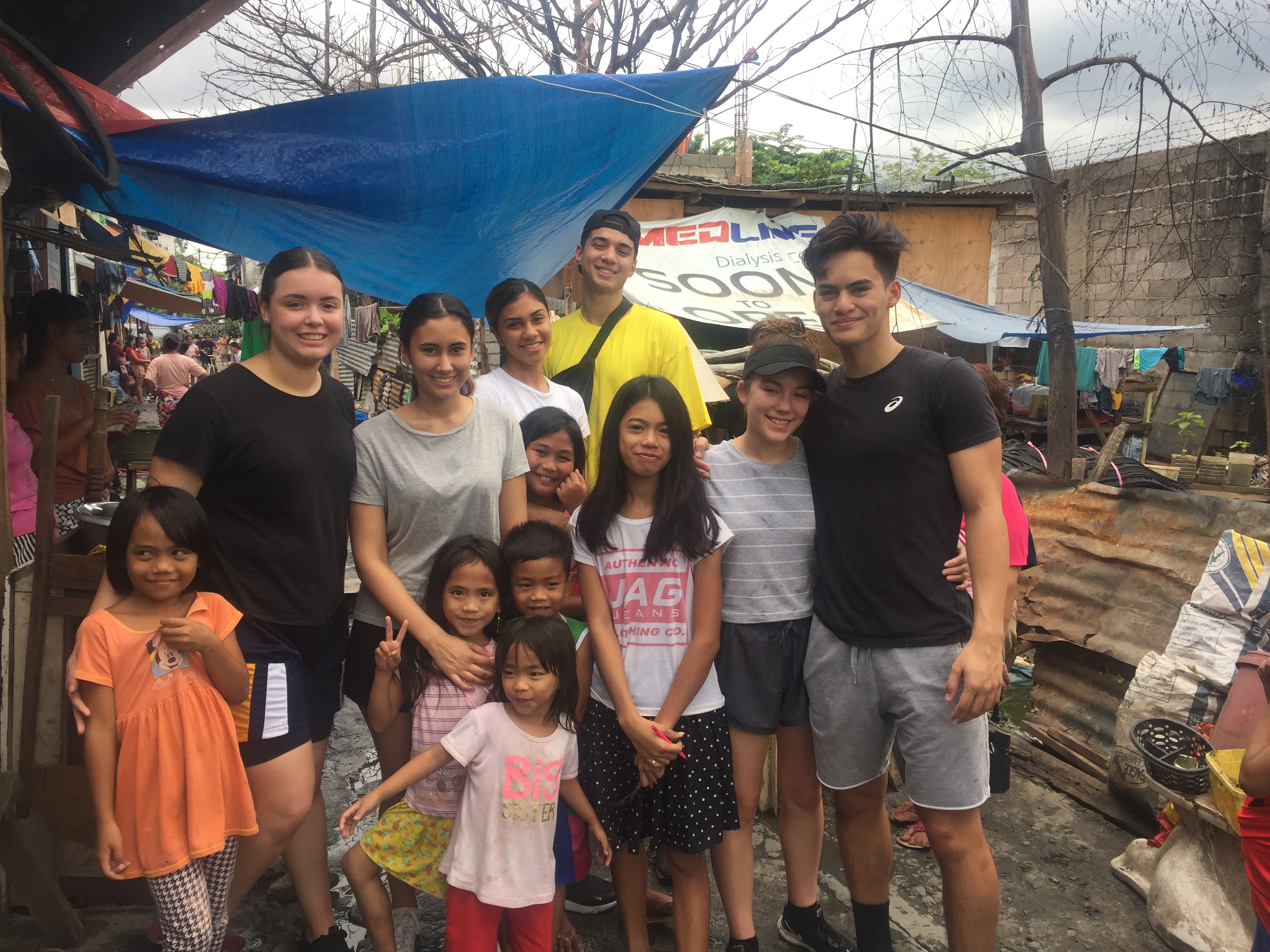 ---
This article was written by Isabella Yabut, Martin Milazzo and Rashelle Chand from Year 12.