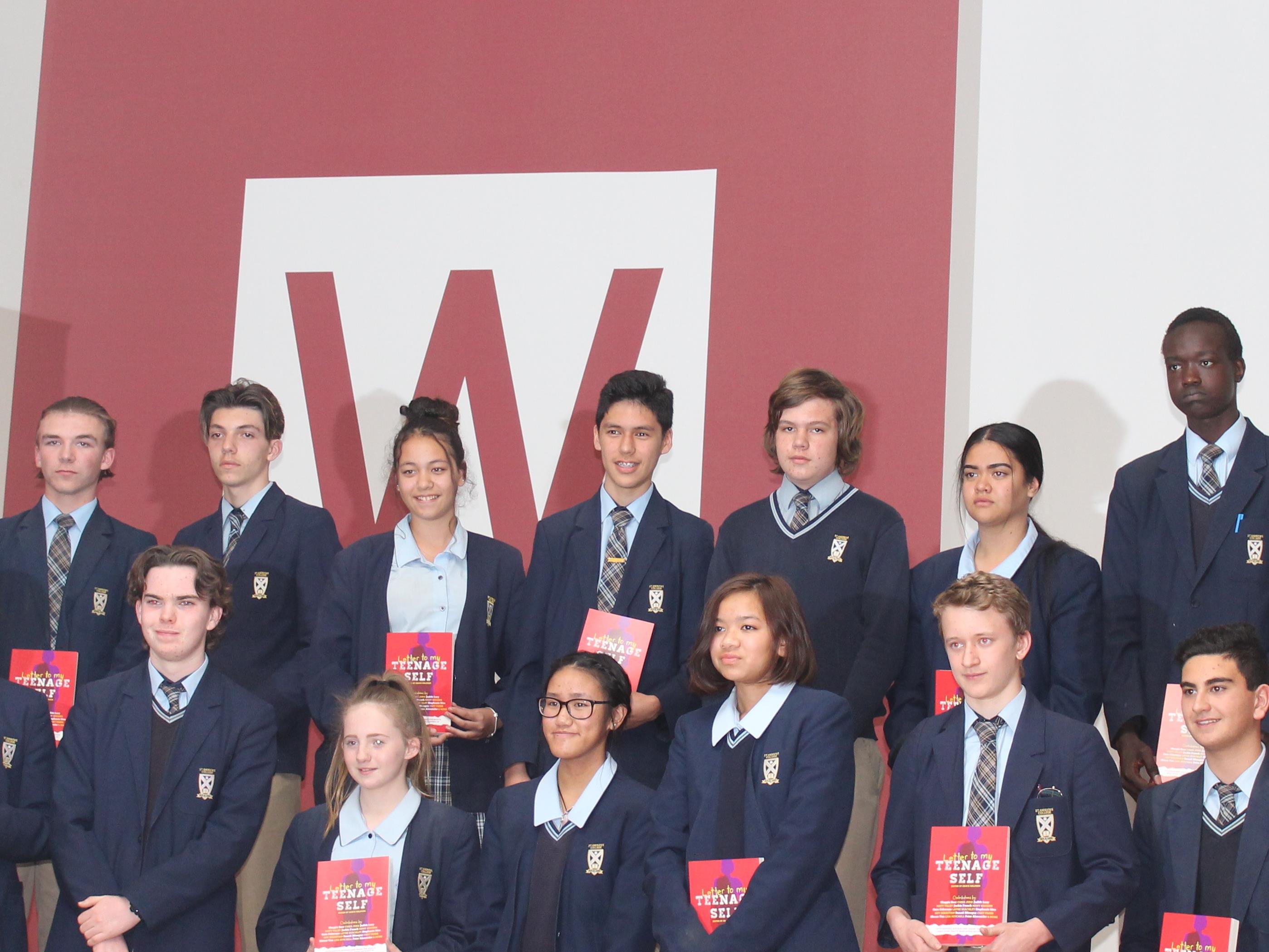 On Tuesday the 14th of August Western Sydney University held their annual Welcome to Western event at the Parramatta Campus to congratulate the Year 9 students who have been selected by their school to participate in the Western Sydney University Fast Forward Program.
The Fast Forward Program is a partnership between the Western Sydney University and schools in Greater Western Sydney. The program aims to help students see the value of continuing their education through to Year 12 and beyond.
The Fast Forward Program encourages students to strive for their personal best and to see tertiary study as a realistic and viable post-school option. During the four-year program students begin to understand the concept of lifelong learning and the benefits of continued education and training.
As part of the recognition for being selected to join Fast Forward the university presented each student with a book titled Letter to my Teenage Self edited by Grace Halphen. The book has letters written by famous adults to their teenage self.
One letter is by Guy Sebastian he writes in part of his letter ... Situations will present themselves that can alter the course of your life forever. Have some foresight and choose wisely. Try to discern the difference between what is fleeting and what is eternal. The latter will soothe your heart, the former only your physical needs. There are always multiple sides to every situation. Try to understand the perspectives other than your own, because there will be many times you are wrong.
Congratulations to all the Year 9 students who have been selected to join the Western Sydney University Fast Forward Program and particularly those students and their families who attended the Awards Night.
St Andrews College has been part of the Fast Forward Program since 2012 and believes that the program is a great opportunity for students to grow in their learning and prepare for their rewarding career.
Mr David Frankham, Year 9 Leader of Learning and Ms Therese May, Careers Counsellor accompanied the students and their families at the Welcome to Western event and wish the students well in their journey as they plan for a successful future.
It is with great pleasure that I introduce the 2018 Year 9 Western Sydney University Fast Forward students:
Ashoc Aguek
Dufie Antwi
Nathan Cawley
Henry Clemson
Joanne-Marie Cooke
Cameron Croser
Leon Davis
Kayla Dela Cruz
Maryssa Ghazaleh
Georgia Green
Raphael Hourani
Chloe Isais
Bolis Kuot
Diaco Lloyd-Jones
Teghan McHugh
Angeli Moscoso
Genevieve Petersen
Brandon Pollock
Kate Slager
Mercy Yosia Edward
Therese May
Careers Counsellor