Drama students in Years 11 and 12 had the pleasure of watching Illuminate Theatre's production of Neighbourhood Watch - an Australian Play by Lally Katz.
The trip to the beautiful Darling Harbour's Monkey BAA Theatre was fast and efficient. The weather was beautiful for Mid July! Ms Stathopoulos, also made sure the students learned a little about catching trains and navigating their way around the city! The two hour performance engaged the students right to the end.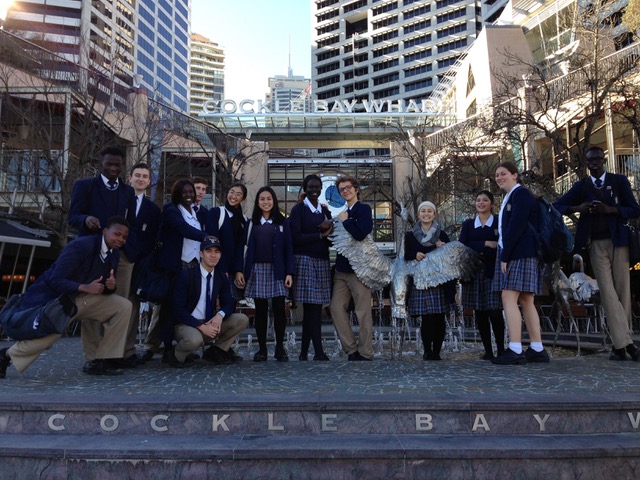 The Question and Answer period from the Actors was also helpful in giving our HSC students some more information to use in their HSC drama essays, as performances can be discussed in their essays. Our students have been very lucky to have seen two of the four plays they have studied for Year 12, and any theatrical experience also gives students more of an understanding of how scripts come to life on stage using all the elements of theatre.
It is important that students gain as much theatrical experience and here at St Andrews College CAPA department, we try to give students these wonderful opportunities!