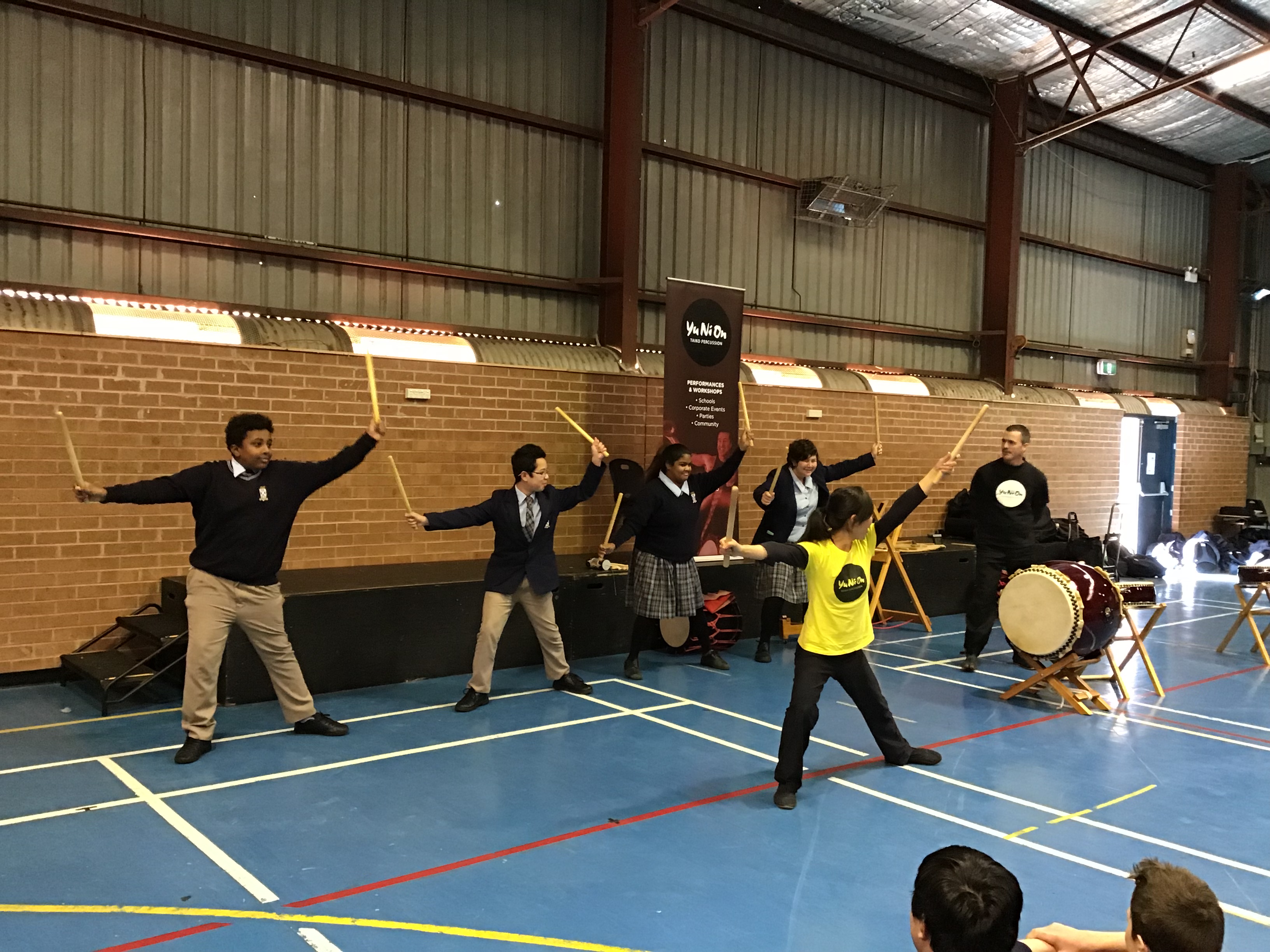 I found out that the Taiko (Japanese Drums) is very different to the drums that we have here in Australia. They seem to make more sound - a vibrate sound better and louder. The performance was very loud and involving because they let students join in and play the drums.
Vai Hokafonu (8JA3)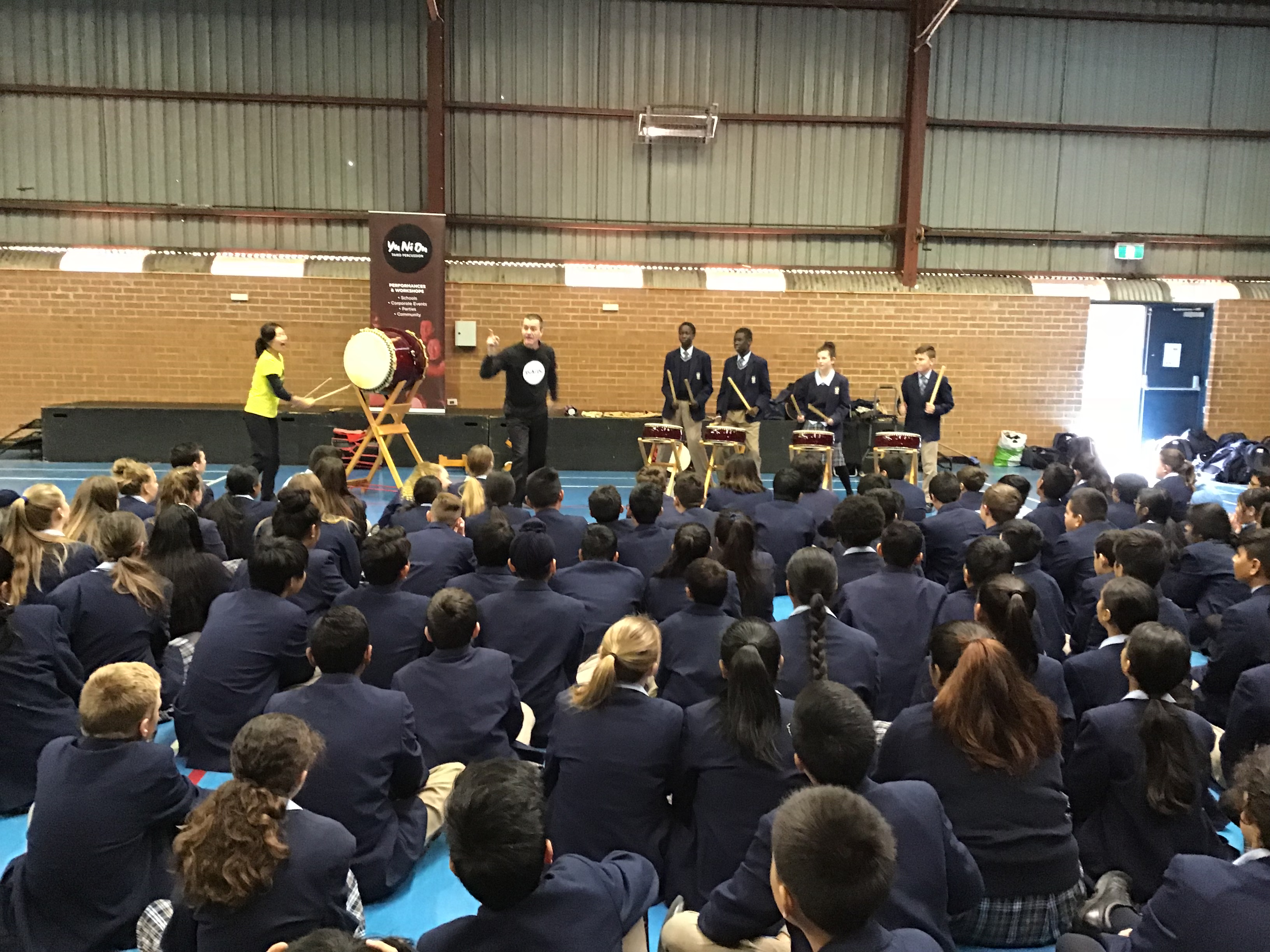 I found the incursion to be very entertaining and interactive. I say this because they played songs with the taiko (drums) and got volunteers to play the taiko too. They answered our questions if we had any. It was very traditional and used a lot of body movements instead of just hitting the drums. They moved their bodies as they played the drums while they moved their arms in different ways. It seemed to make it more eye catching (in my opinion). I enjoyed the incursion.
Mia Lovering (8JA3)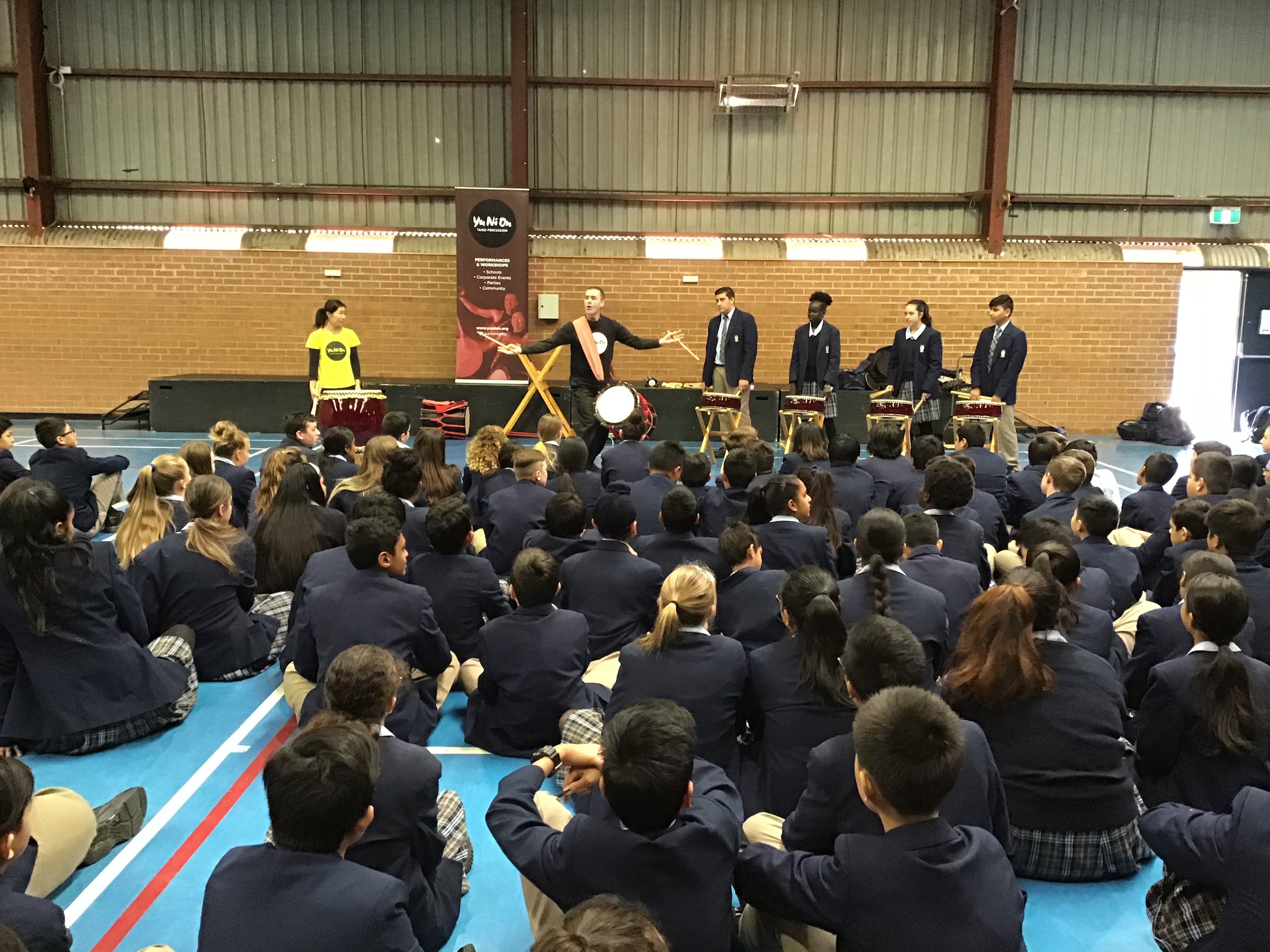 The YuNiOn incursion we had today was interesting, entertaining and exciting. Graham was teaching us different ways to play the Taiko and how to improvise when playing the Taiko. The incursion was a fun experience because we were able to play with the drums and learn new beats and rhythms. Graham and Masae were playing different types of drums.
Daniel Azzi (8JA4)
The Taiko incursion was very interesting and educational. I enjoyed the performances and how they were very interactive with the audience. I also enjoyed learning about the history of the Taikos and seeing my peers go up and have a go.
Chegutdit Deng (8JA5)