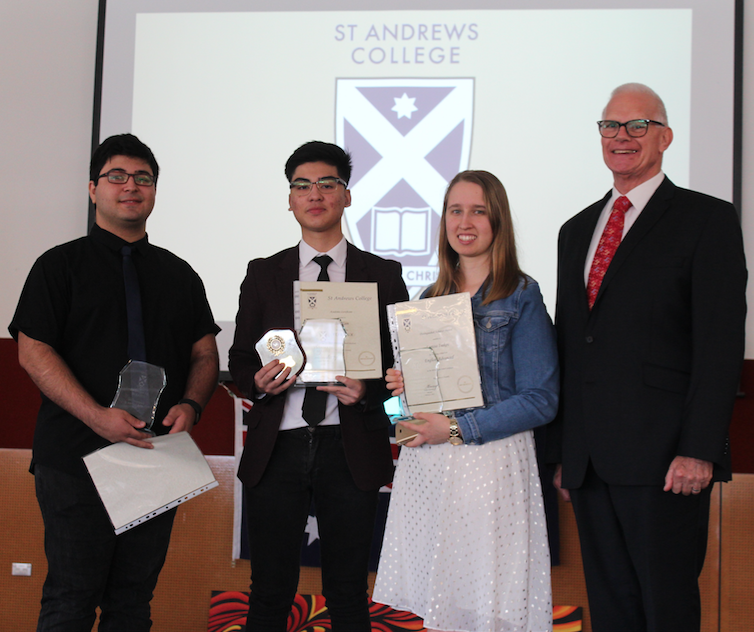 The first Senior Campus assembly held on Monday the 4th of February celebrated the outstanding 2018 HSC results.
Nine St Andrews College students achieved an ATAR of over 90. Our ATAR Dux Jan Gan achieved an ATAR of 98.35, ATAR 2nd Place Larissa Isakov achieved an ATAR of 98.00, ATAR 3rd Place Harout Ajoyan achieved an ATAR of 94.85.
The following students all achieved an ATAR above 90 Rachel Garas, Nupur Makwana, Martin Milazzo, Rukhaiya Rangwala, Nadim Sadaka and Krishan Singh.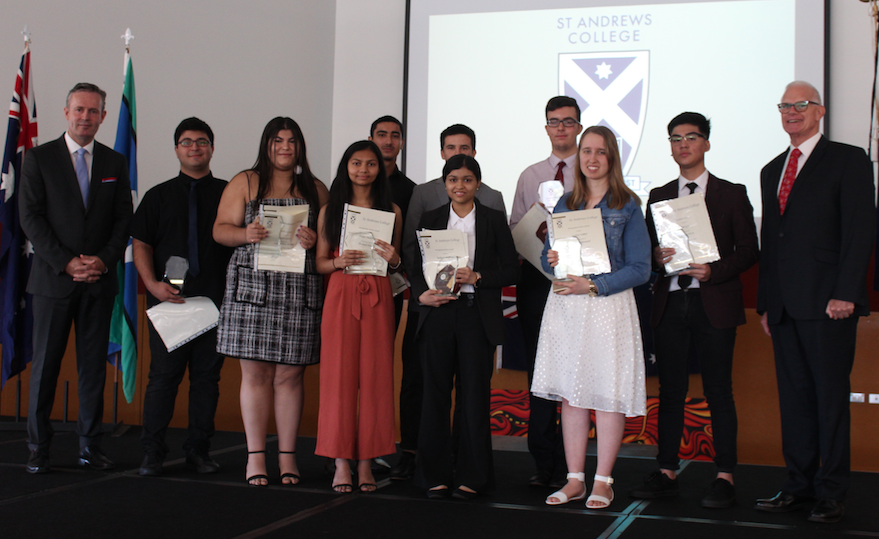 Seventeen students were listed on the 2018 HSC Distinguished Achievers List for achieving Band 6 in a course of study or a Band E4 in an extension course. In 2018 these students collectively achieved 25 Band 6 or Band E4 results.
Our 2018 HSC Distinguished Achievers were:
Oluseyi Ajayi
Community and Family Studies
Desiree Bongolan
Japanese Continuers
Alliah Castaneda
Hospitality
Reijl DelaPaz
Society and Culture
Ashley Fronteras
Society and Culture
Jan Gan
English Advanced
Mathematics Extension 1
Physics
Studies of Religion I
Rachel Garas
Community and Family Studies
Studies of Religion II
Larissa Isakov
English Advanced
English Extension 1
Nupur Makwana
Business Studies
Society and Culture
Martin Milazzo
Business Studies
Mathematics General 2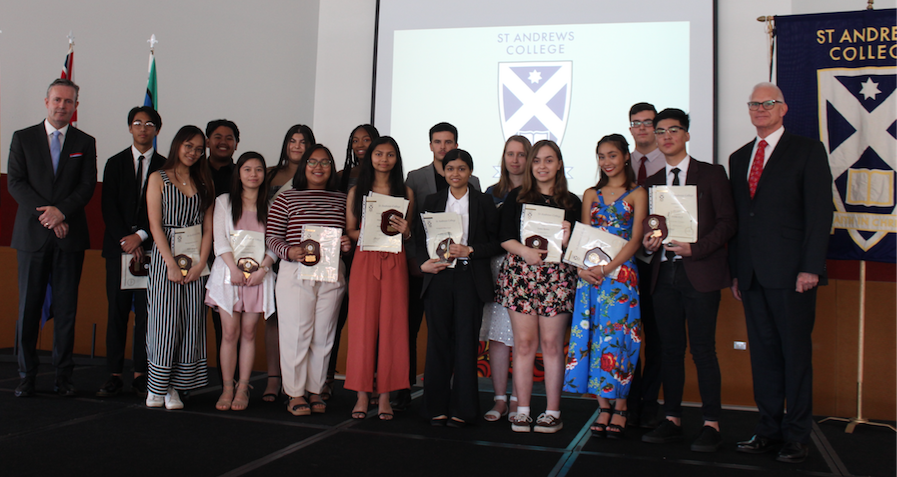 Preity Nair
Society and Culture
Vishishta Ramanathan
English Advanced
Rukhaiya Rangwala
Business Studies
Emma Riviere
Japanese Continuers
Nadim Sadaka
Community and Family Studies
Legal Studies
Vincent Villafuerte
Studies of Religion II
Veronica Villareal
Design and Technology
During the assembly Jan Gan and Harout Ajoyan shared their HSC experiences with students from Years 12, 11, 10 and 9. Jan said he followed the three important rules which he believes ensured his success. First be consistent; second pay attention to your health; and third begin your HSC journey early.
Harout joined the St Andrews College community after beginning his senior studies in a non-English speaking country and attributed his success to his willingness to seek help from his teachers and members of the College staff. He also believes that by mastering the Preliminary Course the foundation is set for success in the HSC.
The College Leadership Team extends their congratulations to the students and commends the teachers who mentored them along the way.