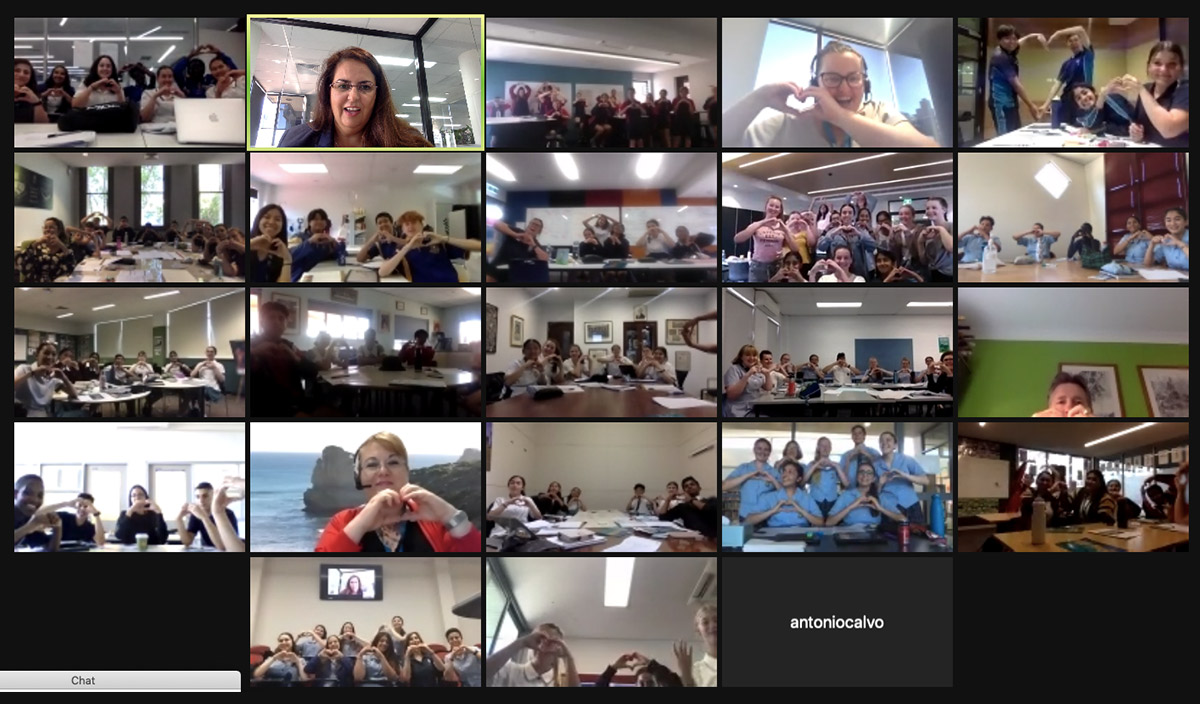 Zoom group shot
One hundred and thirty Year 9 students from 20 Catholic secondary schools across western Sydney have met virtually to reflect on mental health at a special Social Justice Day.
The event was also the Diocese of Parramatta's schools launch of the Australian Catholic Bishops' Conference Social Justice Statement 2020-21: To Live Life to the Full: Mental Health in Australia.
The Bishops' Social Justice Statement focuses on the impact of mental ill-health, the need to reject the judgement and stigma often associated with it as well as reducing the social determinants of mental ill-health and advocating for an improved national mental health system.
As a faith community "we are called to restore the Body of Christ by making mental health a key priority, acknowledging and including people living with mental ill-heath within our communion and the heart of Australian society." In short, to enable others to flourish and to live life to the full.
During the day students brainstormed the following question: "When it comes to mental health, what more can we do to ensure that our schools, homes and parishes can be places of acceptance, care and healing, not places of rejection, judgement and stigma?"
"We need to break the veil of silence about mental health," Bishop of Parramatta, Vincent Long told the workshop participants. "We need to provide a support system where people don't fall through the cracks of care and support."
With the COVID-19 pandemic further impacting on the mental health of many people this year, it is an especially important time to plan ways to raise awareness and combat the stigmas, including in our schools. The Social Justice Day was a collaboration between the Diocese of Parramatta's Social Justice Office and Catholic Education Diocese of Parramatta.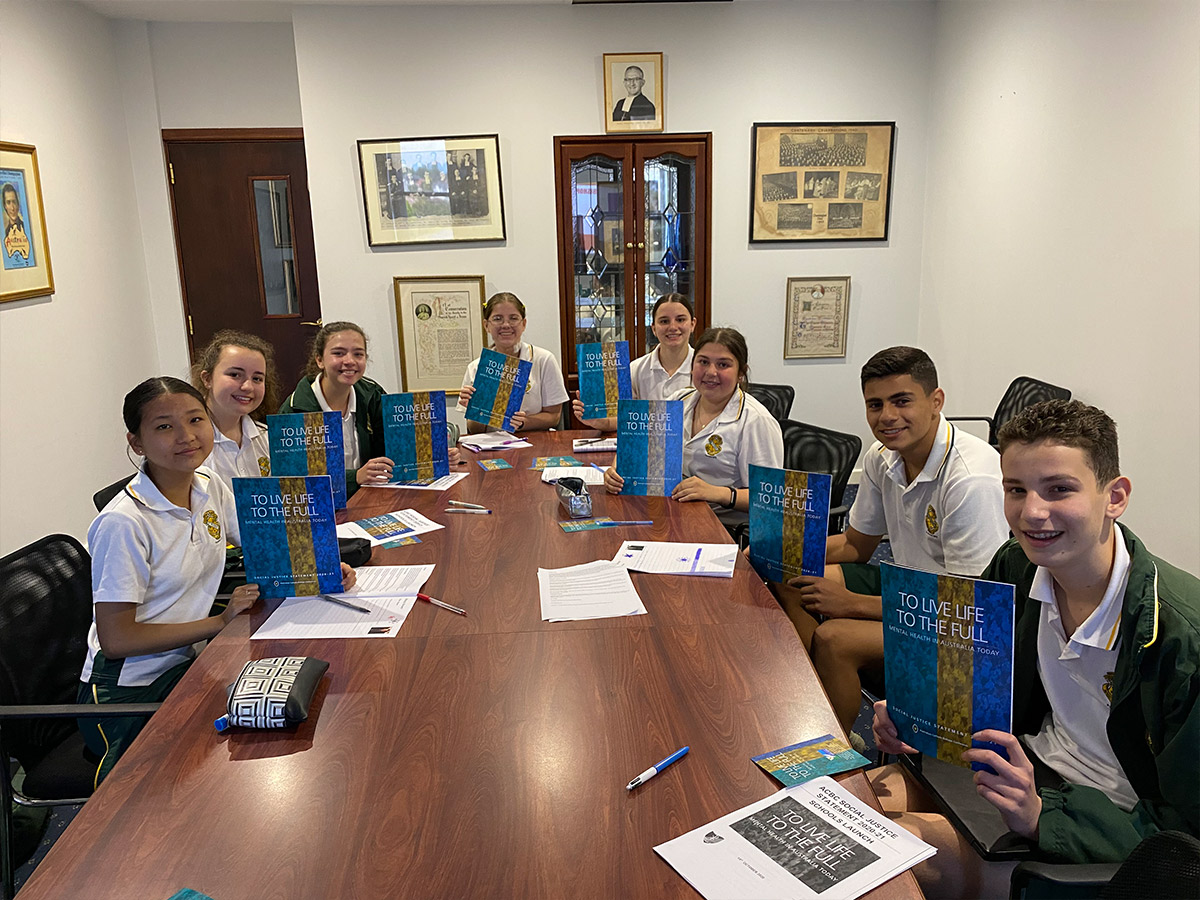 St Patrick's Marist College Dundas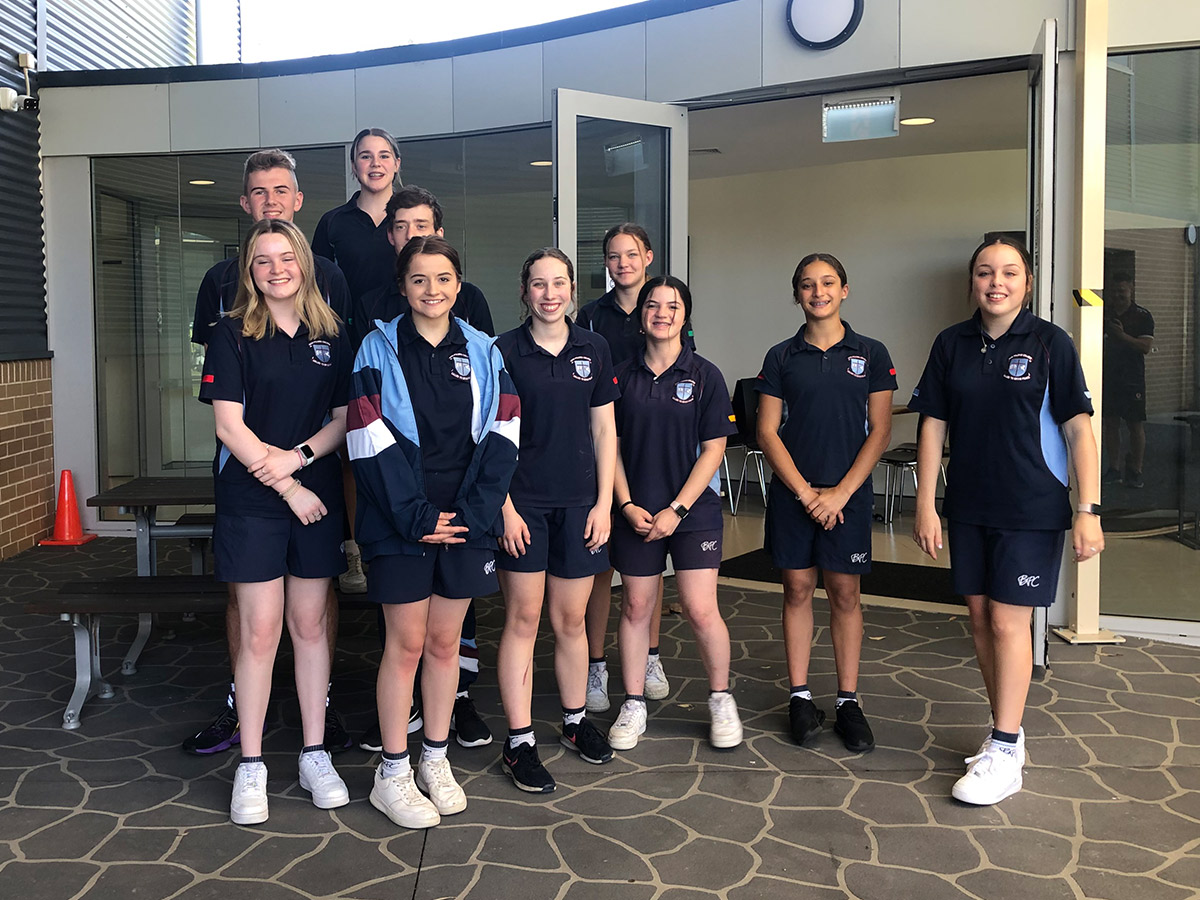 Bede Polding College Windsor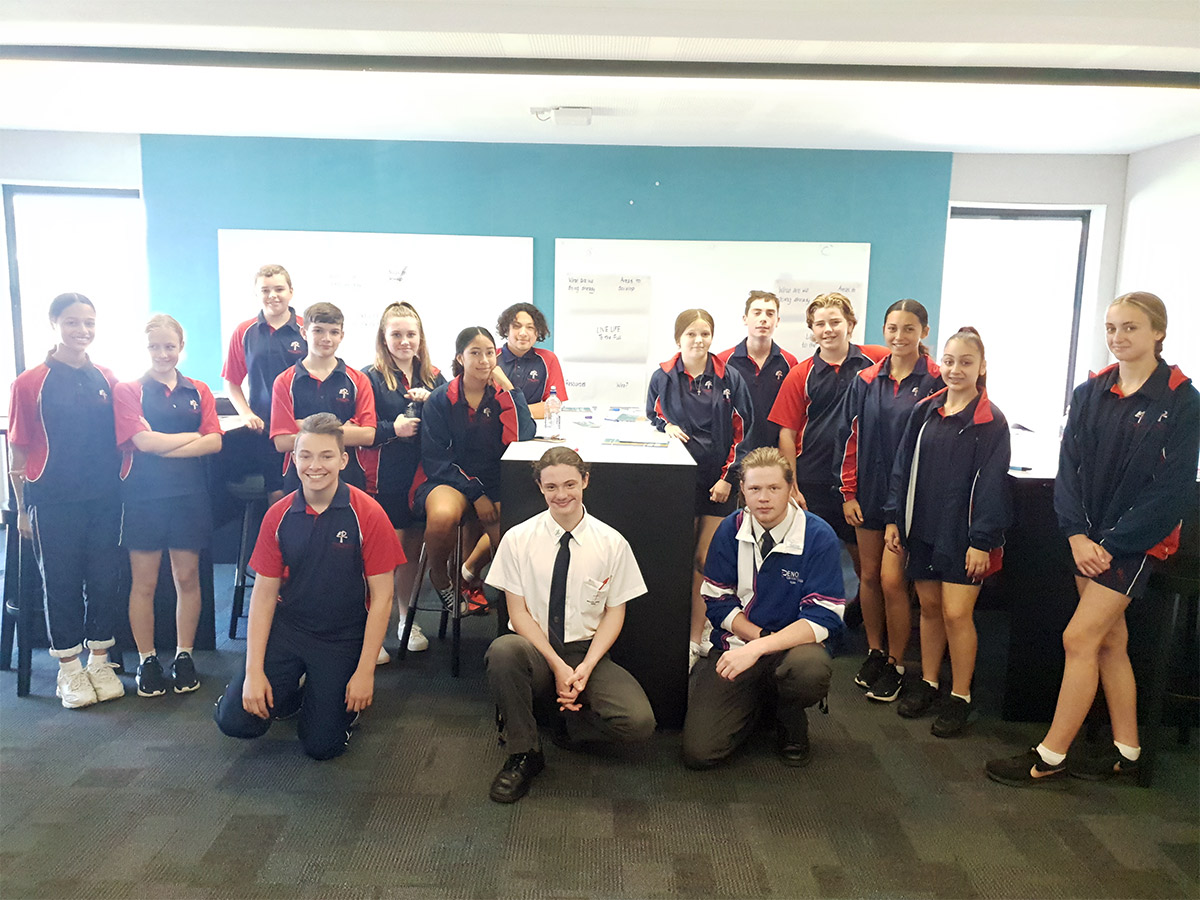 Penola Catholic College Emu Plains
Relieving CEDP Executive Director, Christine Howe, thanked the students for taking part in such a timely discussion and stressed the importance of everyone supporting each other.
"It gives me so much hope to see all of you getting involved in today's Social Justice Day," Christine said. "I am so proud of all our students and the resilience you have shown during such a challenging year."
As part of the Social Justice Day workshop, the students developed key messages about mental health to be the foundation of their school mental health awareness plans.
They also came up with lists of possible initiatives to build on what each of their schools are already doing to foster mental health awareness and support, including: a senior-junior buddy program; a box with positive, inspirational messages that students can read when they are feeling down; outdoor quiet retreat areas; inviting guest speakers to talk about their personal experience dealing with mental health issues; getting all student years to work together on a school mural supporting mental health and the power of prayer; a dedicated mental health themed day each term; and even swapping the school bell for some upbeat music!
Diocese of Parramatta Social Justice Coordinator Patrice Moriarty said the day was powerful, as students worked together to break down stigmas around mental ill-health.
"As the Bishops say, we all are welcome in the Church and we all have a role to play to ensure that everyone feels welcome. The students developed excellent plans to make the Bishops' Statement come alive in their school, break down the social stigmas and work on the social determinants of mental ill-health such as oppression, racism and poverty. Their messages to anyone going through mental ill-health were particularly powerful.
"It was a joy to collaborate with the Catholic Education Diocese of Parramatta Mission team and we look forward to working together to support the schools in their plans for the year."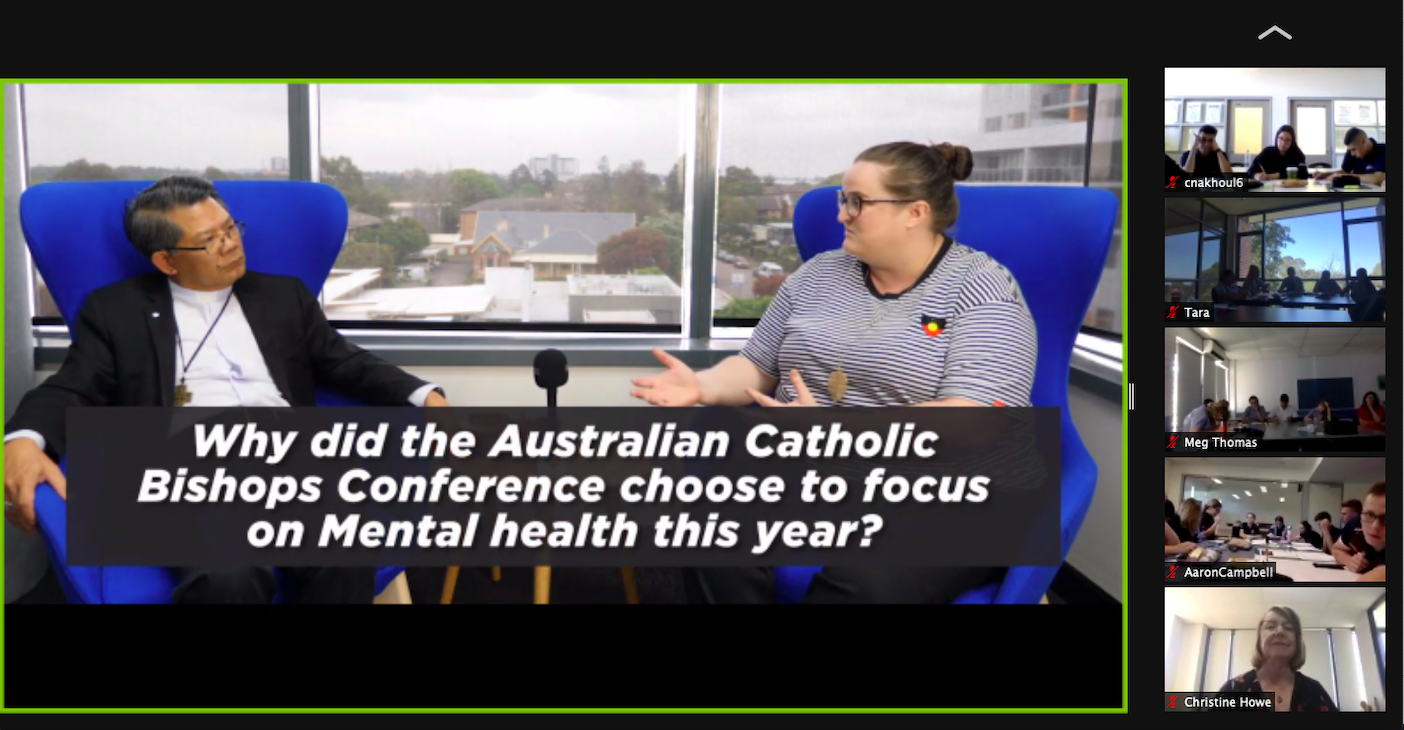 Screenshot from Bishop Vincent's interview with Patrice Moriarty
The schools who participated in the event were Caroline Chisholm College, Nagle College, St Paul's Catholic College, St John Paul II Catholic College, St Clare's Catholic High School, St Patrick's Marist College, Bede Polding College, Patrician Brothers College Blacktown, Emmaus Catholic College, Penola Catholic College, St Andrew's College Marayong, St Columba's Catholic College, Catherine McAuley Westmead, Parramatta Marist High School, Cerdon College, Gilroy Catholic College, St Luke's Catholic College, Santa Sophia Catholic College, St Agnes Catholic High School; and Marian Catholic College.
Australian Catholic Bishops have developed a Social Justice Statement every year since 1940, encouraging the Catholic community to reflect and act on important issues affecting our communities. Find out more about the 2020-21 statement and view past years' statements.
---
Learn more about school social justice initiatives in the Diocese of Parramatta