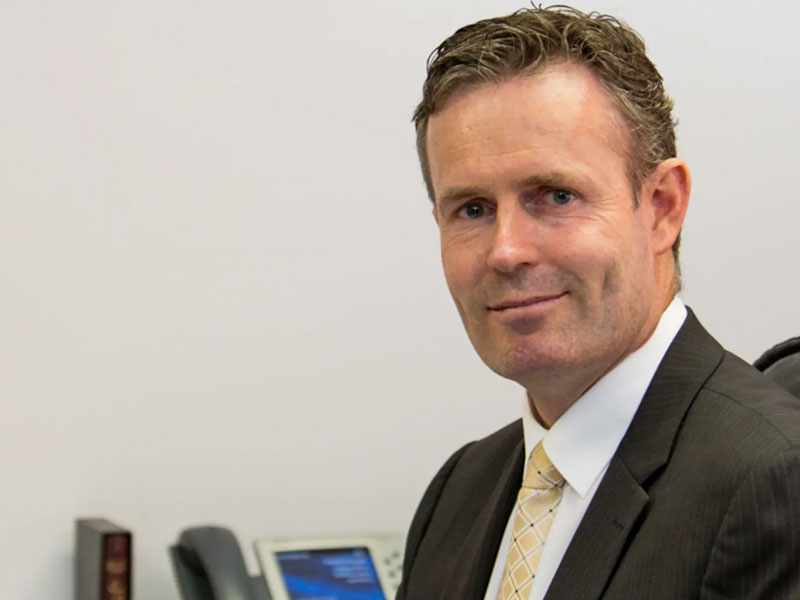 Stephen Kennaugh is principal at St Andrews College Marayong, a dual campus co-educational college in the Blacktown area.
Name:
Stephen Kennaugh
Job title:
Principal St Andrews College Marayong (Dual Campus Co-educational College in the Blacktown area)
What does a typical work day for you?
I am a morning person so I get into school at 4.30am as this is uninterrupted time. Because of the diversity of the role my day and week is quite varied. It involves working with staff, students, parents and the wider community to enable the spiritual, physical, intellectual, relational, and emotional development of each member of our community. With the primary focus being learning, I focus my energy on the development of a shared vision with teaching staff to support our student body to do more and go beyond. Presence is a large focus for me as I endeavour to build strong and respectful relationships with all members of the community.
How long have you been doing this job and what first sparked your interest in this area?
I have been teaching for 31 years. I moved towards teaching rather than my other passion, law, due to the wonderful teachers I had at school and the impact I saw that they had on myself and many of my friends. I was educated at St Paul The Apostle Primary in Winston Hills and Parramatta Marist Brothers as well.
What do you like most about the job?
I really enjoy the diversity that it brings, the witnessing of student and teacher engagement in learning, and being part of that success. Strategic thinking goes with the position and that has a significant impact on student learning. In short, the best part of the job is creating and sustaining a community of learners.
What opportunities does your job bring?
I have been supported in further studies in both my Masters degrees as well as my PhD. I have had the opportunity to present in America and New Zealand, as well as travel with student groups to Vietnam and Singapore. Education offers many opportunities: the real challenge is deciding to make the most of them.
What is the worst thing you have had to do?
Responding to a tragic situation where a student lost their life in a sporting accident.
What challenges have you faced during the pandemic?
The first thing was to accept the reality of the situation we were in and are still dealing with. Schools adapt, that is what we do. We focused on communication with staff, students, and parents. Although it has been challenging, it has also been an opportunity to reshape our profession and how we educate. Supporting both staff and students with their mental health was a real focus.
How transferable are your skills?
I believe the skills we share relate to all areas of learning, personnel, leadership and strategy, negotiation, mentoring and coaching. The flexibility that we need to demonstrate on a daily basis enables teachers to move into many fields of employment.
What advice do you have for people wanting to get into teaching?
Teaching is a highly rewarding career/vocation choice. It requires you to do more and go beyond. It's not easy, especially in the early years as you are building experience and resources, but it is a privilege.
What skills and personal skills do people need for teaching?
Skills in empathy, strategic thinking, negotiation, mentoring and coaching, a love of learning, presence, coupled with a solid work-ethic will ensure success.
---
Read more about St Andrews Catholic College Marayong