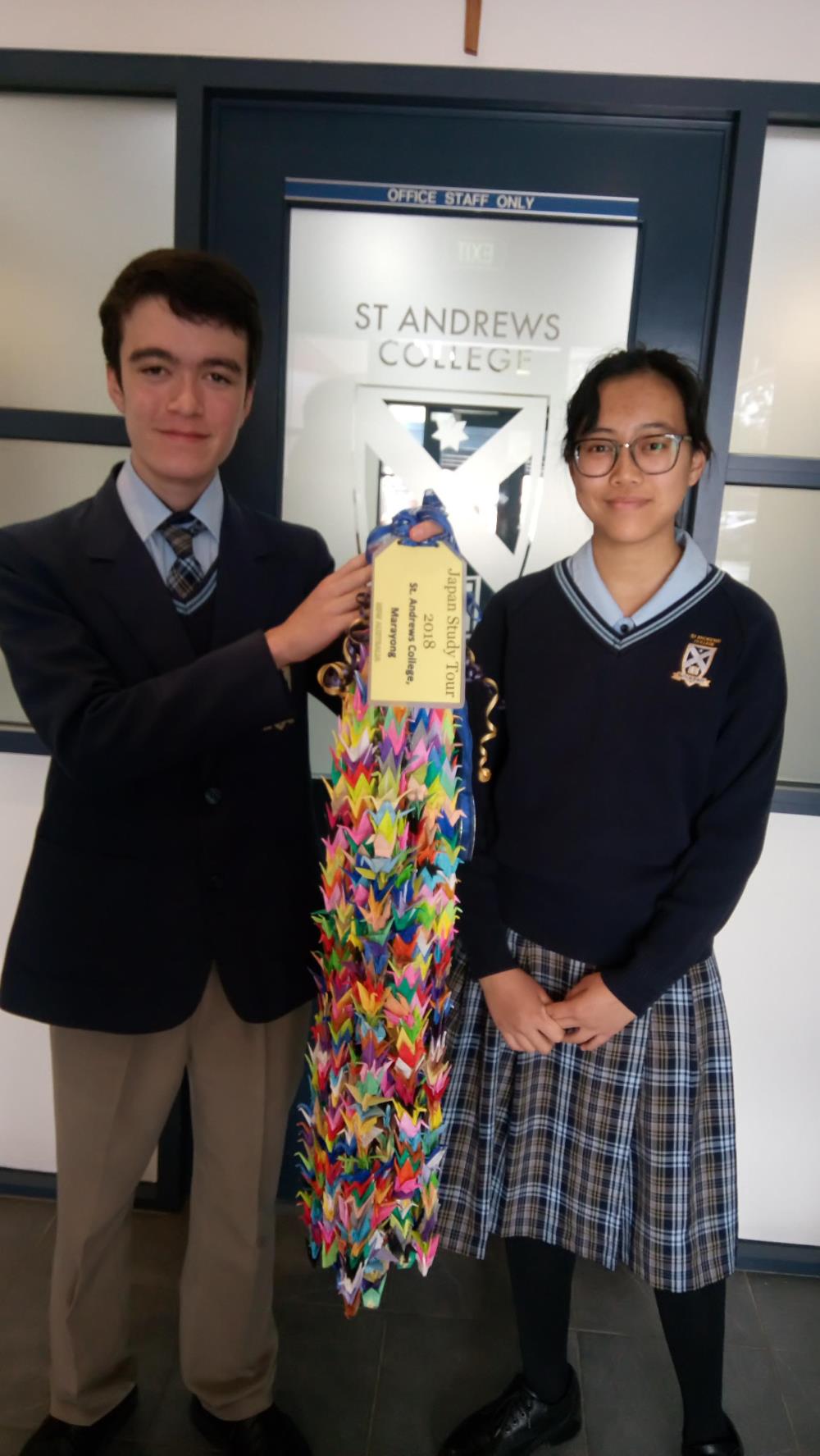 A senbazuru is a group of one thousand origami paper cranes held together by strings. According to Japanese tradition, anyone with the patience and commitment to fold 1000 paper cranes will be granted their most desired wish, because they have exemplified the cranes' loyalty and recreated their beauty.
Throughout Term 2, Mrs Sumcad organised a team to complete this project along with other students going on the Japan Study Tour, as well as other helpful students in Ms Mizukami's Year 9 Japanese class. The students in the team and elective Japanese courses have painstakingly folded and put together this senbazuru. We would like to sincerely thank everyone involved for assisting us in completing this great symbol of hope, love, honour and peace.
Mr Vidot will be leading us on the Japan Study Tour and on behalf of St Andrews College, we will be offering our senbazuru to the Nagasaki Peace Park along with our prayers and hopes for a brighter, peaceful future.
We would like to say thank you to Mrs Sumcad for supporting and helping us to complete this project.
Michelle Fu and Nathan Townsend
Participants of 2018 Japan Study Tour
Year 10 Japanese