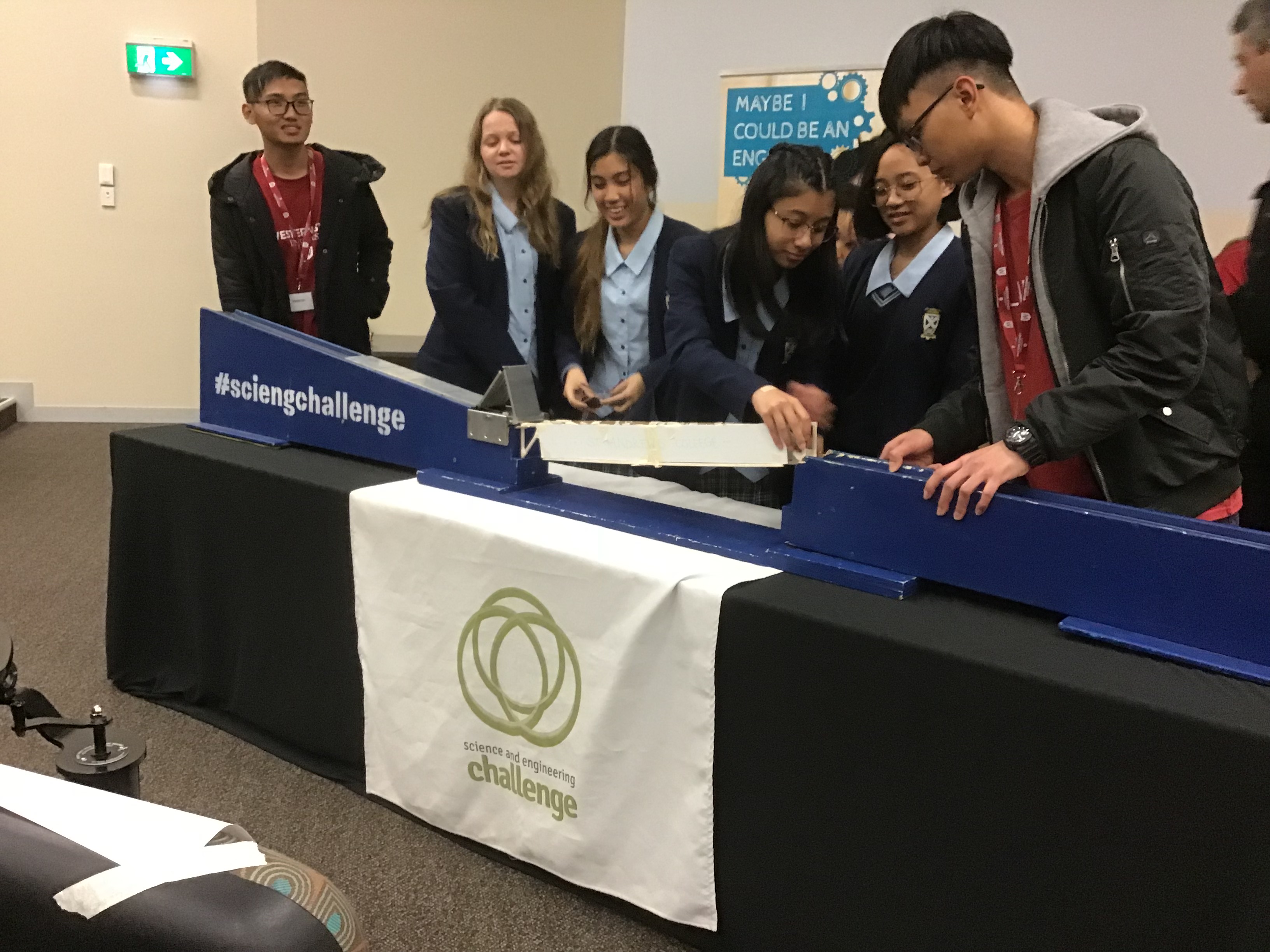 On Tuesday the 3rd of July eighteen Year 9 students and twelve Year 10 students traveled to Western Sydney University Penrith Campus to compete in the Science and Engineering Challenge.
This challenge was organised by academics from the University of Newcastle and hosted by Western Sydney University.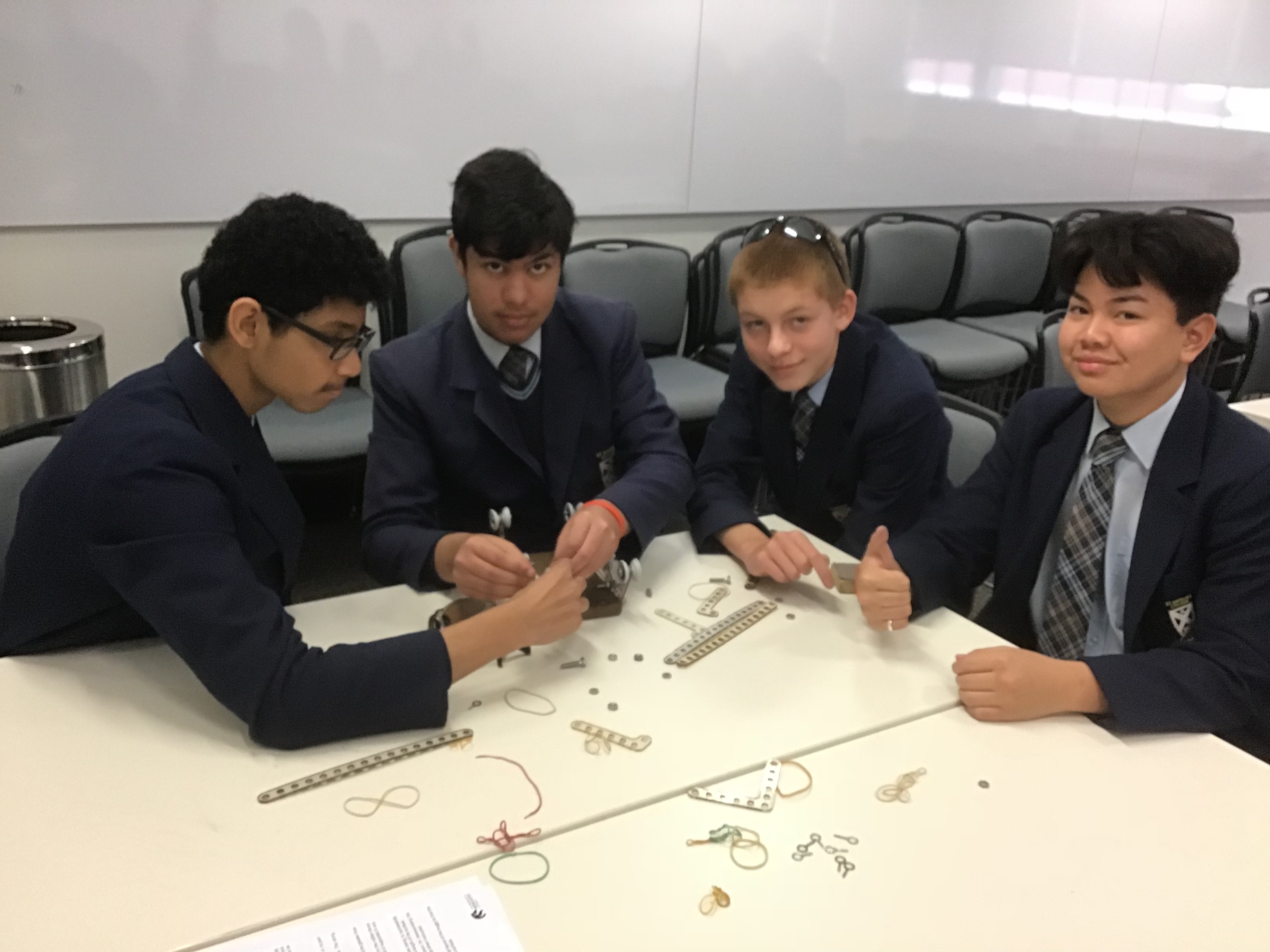 Students competed in teams against students from seven schools including Cerdon College, St Patrick's College, Strathfield, Penrith Christian School, Mitchell High School and Richmond High School.
Two weeks before the challenge students organised themselves into teams of four or three and went into a draw to see which challenge or challenges they were to compete in.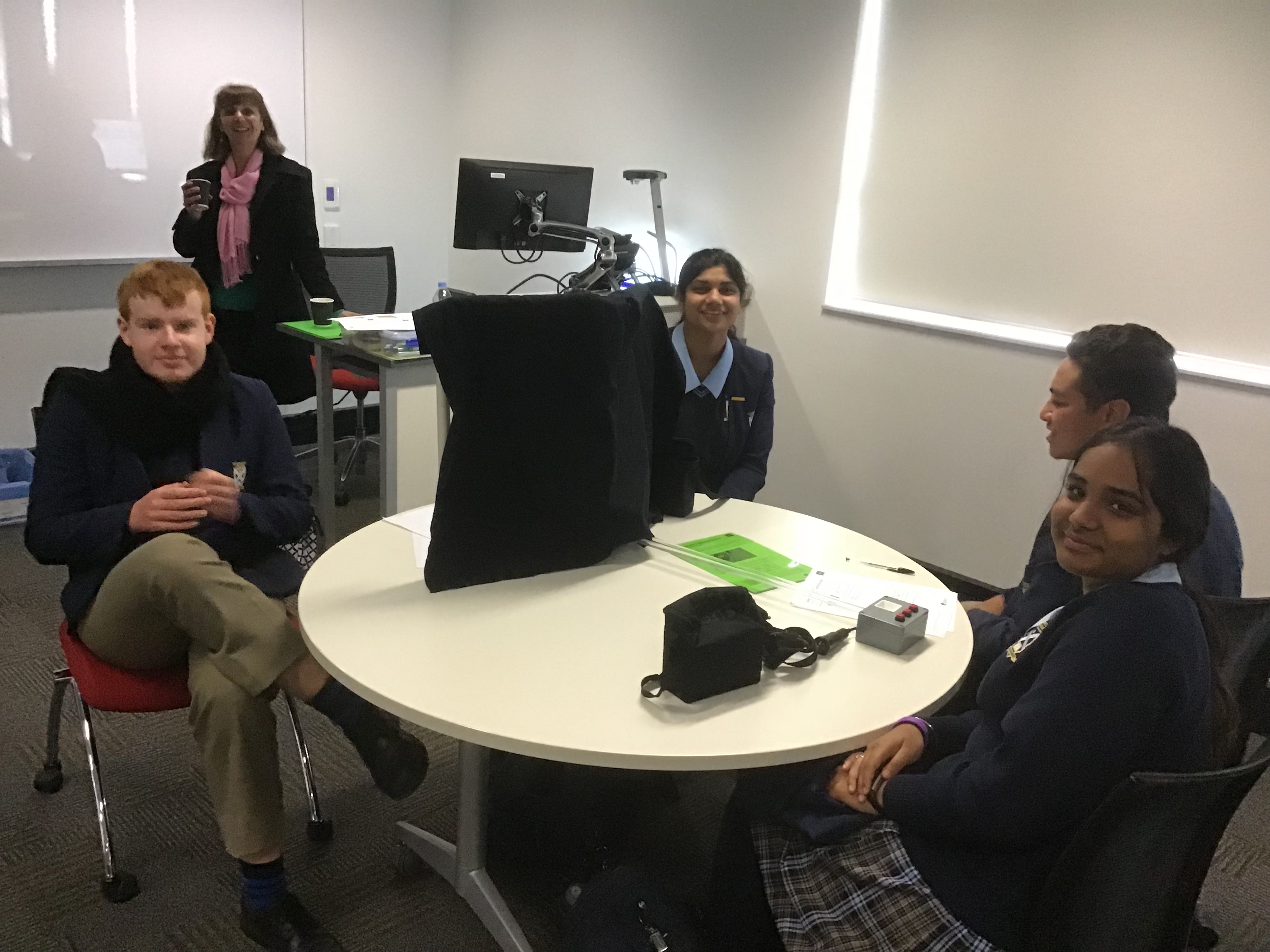 The Year 10 students were:
Parachi Goyal
Maheka Karunaratne
Kiranjot Kaur
Shagan Kaur-Ghuman
Rachel Khalil
Mollay Kollie
Hashwitaa Maynoor
Priya Patel
Philopater Shaker
Sonali Singh
Siaosi Tuita
Owen Walker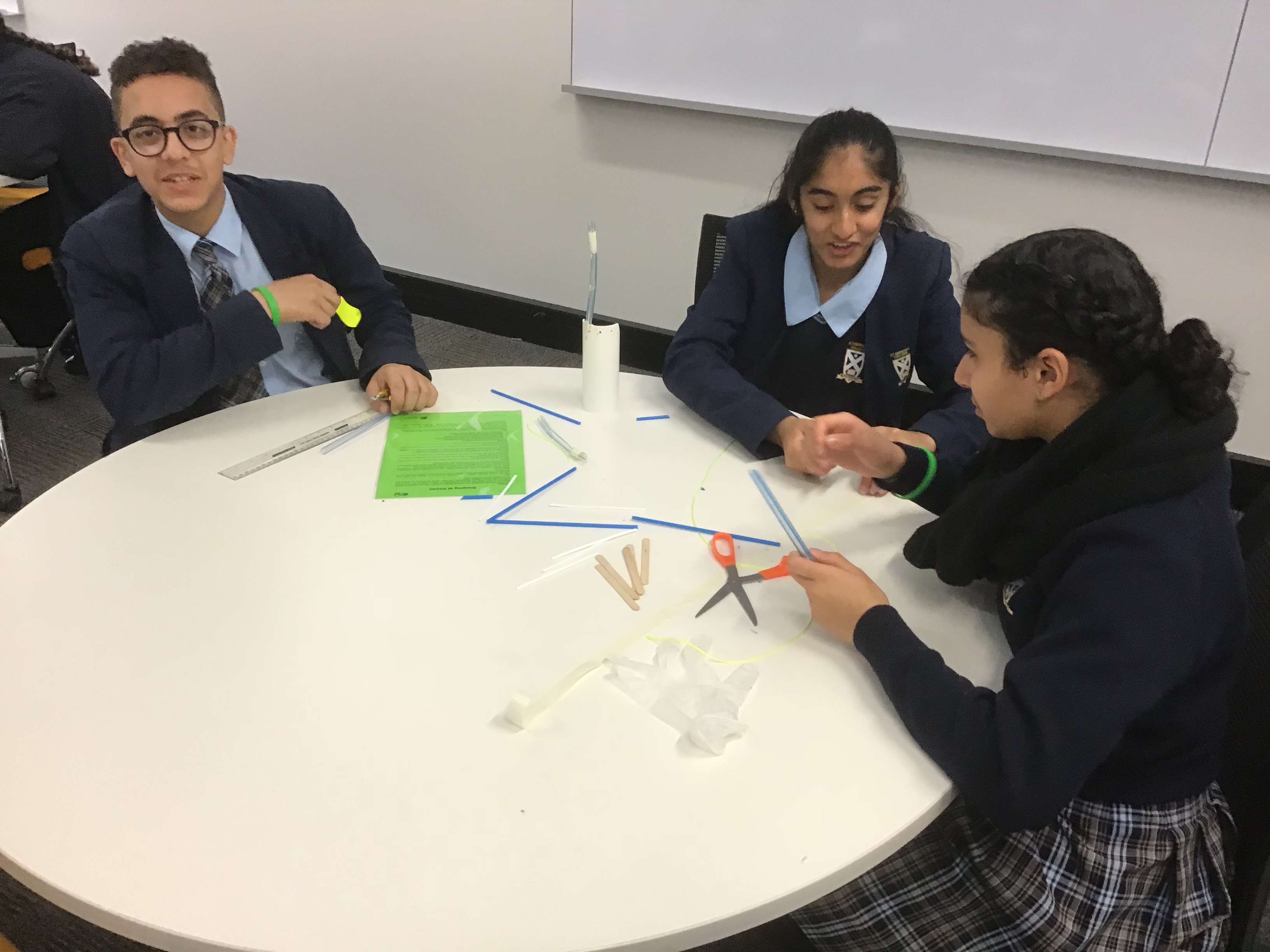 The Year 9 students were:
Clare Attard
Xavier Casipit
Alyanna Castaneda
Luziel Cordoba
Arielle Dera
Joe-Mar Gould-Matienzo
Shreyas Gurelli
Patrick Healy
Louis Ibanez
Mohika Jhamat
Kodi Kalemusic
Khushi Gupta
Regina Marcelino
Thomas McKinley
Corinne Mitchell
Brandon Pollock
Lachlan Rafidi
Laney Shepherd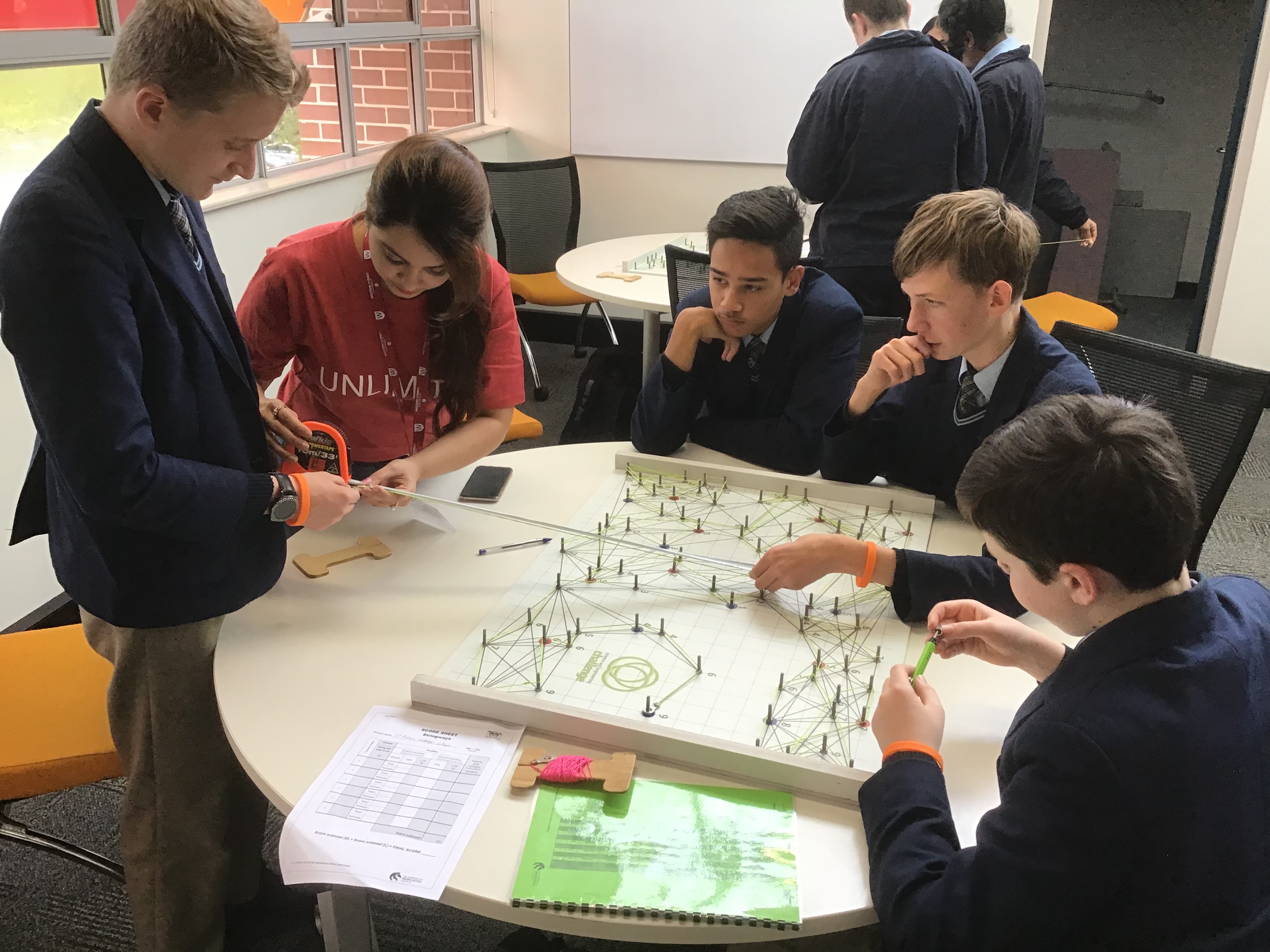 There were eight challenges in the competition. They were:
Confounding Communications
ElectraCITY
Grasping at Straws
Helter Skelter Shelter
Stringways
Mission to Mars
Flat-Pack
Bridge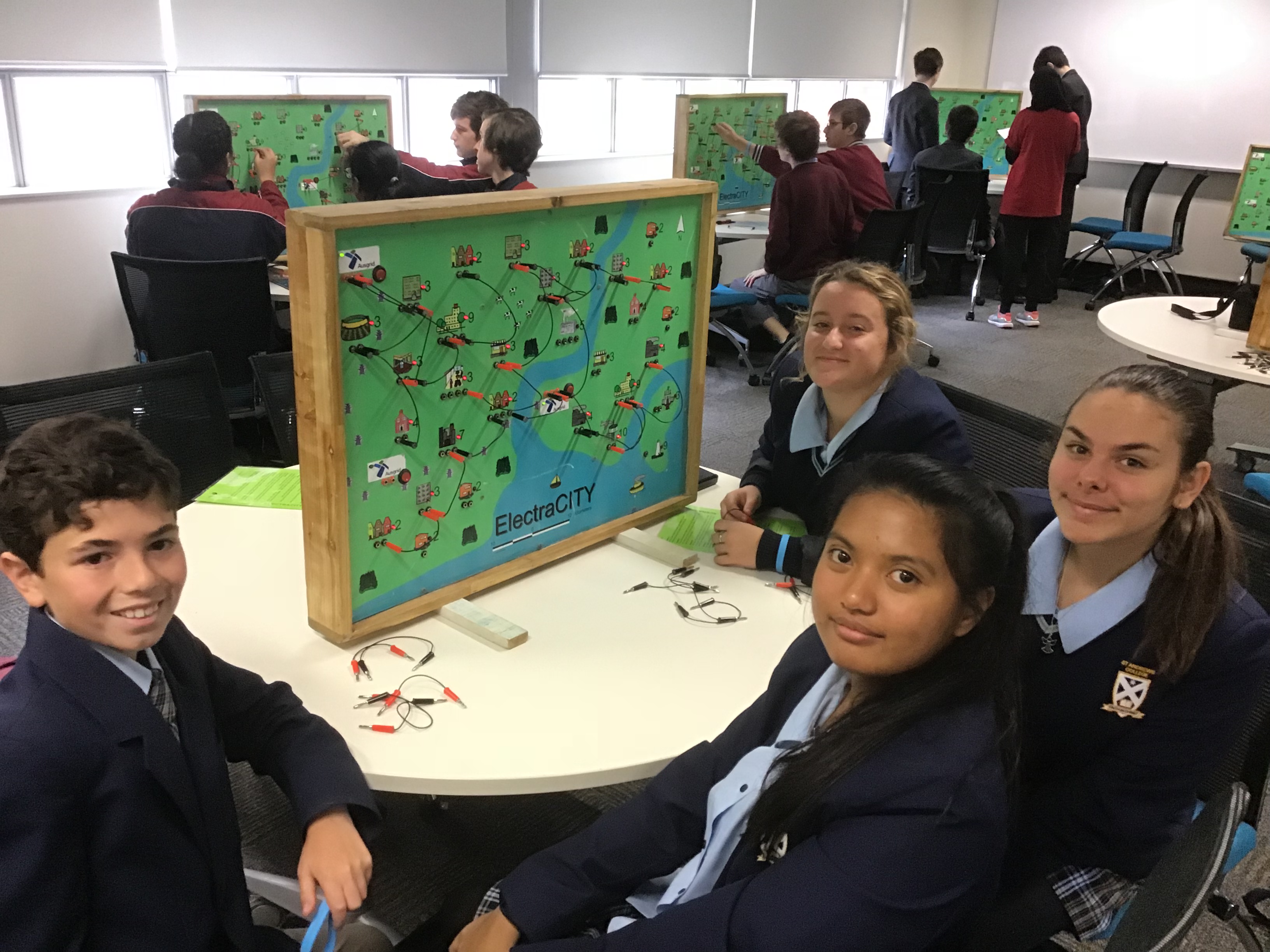 This was our second year in the competition and as we did in 2017 our students excelled in the Bridge Challenge. Our girls team were a strong contender with the only other bridge holding the weight trolley was the team from St Patrick's College, Strathfield.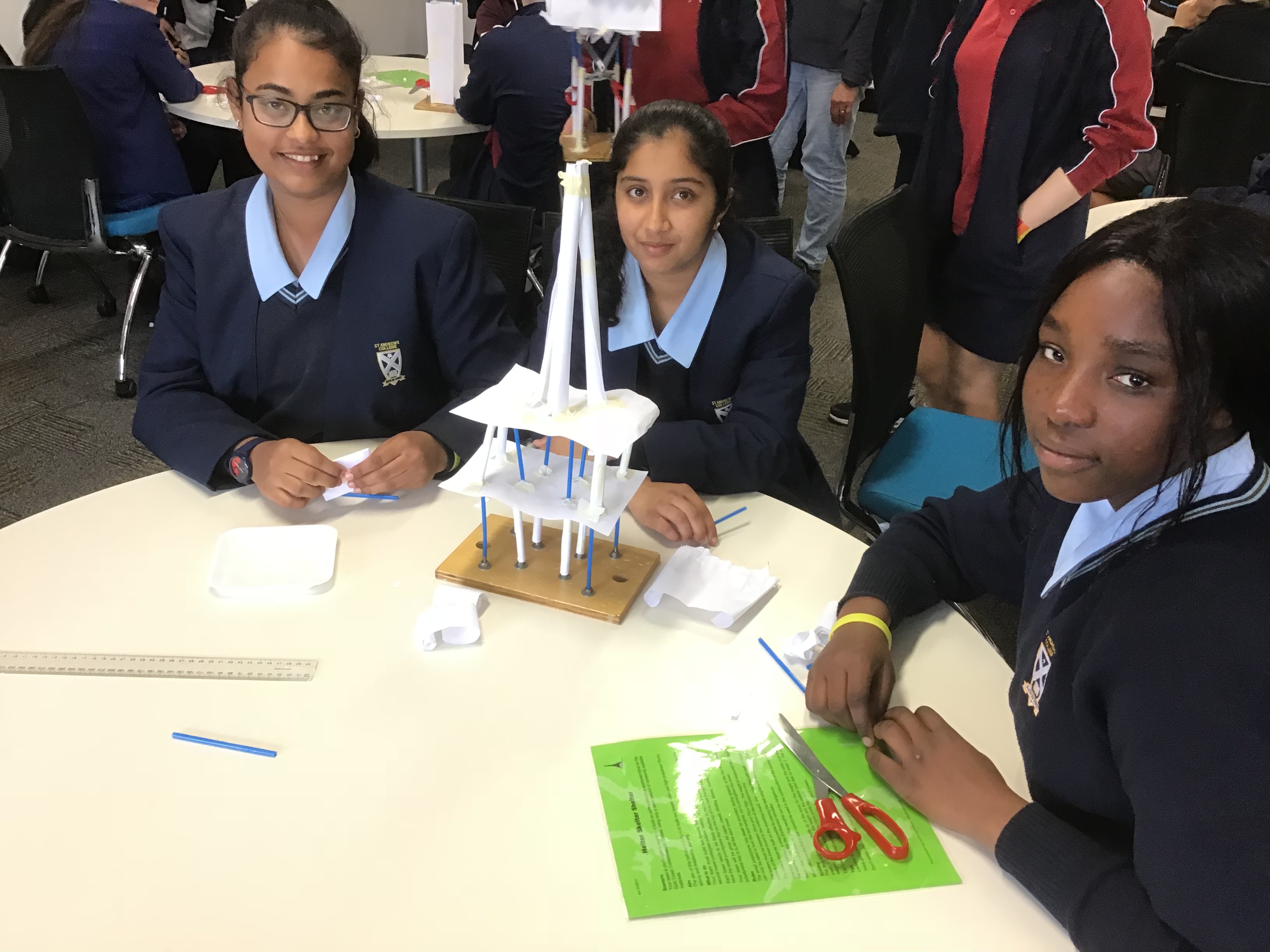 This year we were able to field teams in each of the eight challenges and were placed third in the overall competition. An improvement from fifth place in 2017.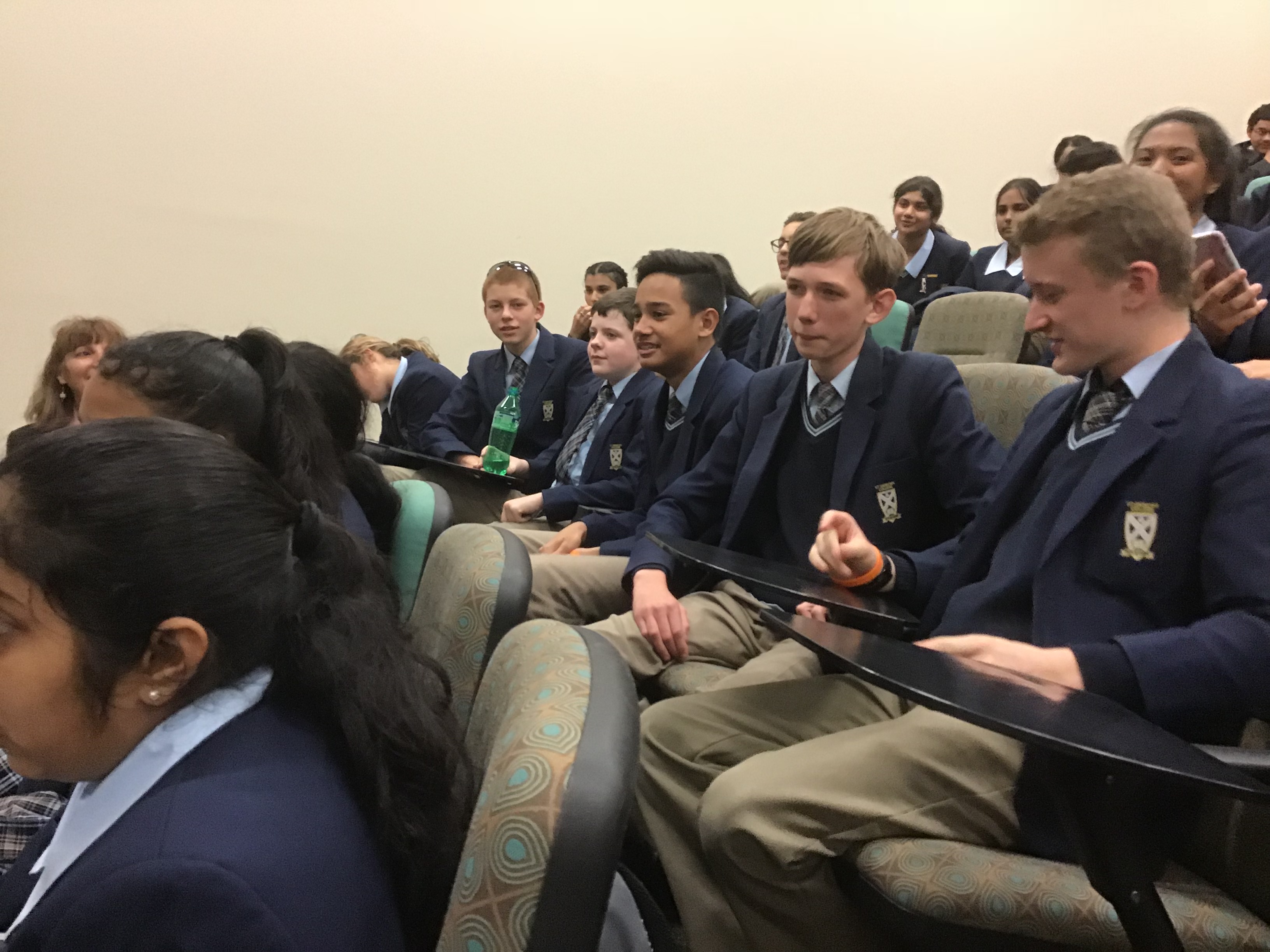 Congratulations to all the students who participated in the challenge. You are to be commended on your approach and dedication to each challenge and as always were fabulous ambassadors of St Andrews College. A special thank you to Mrs Waygood for her co-ordination of the teams and the challenges. As well as her photography on the day.
Therese May
Careers Counsellor