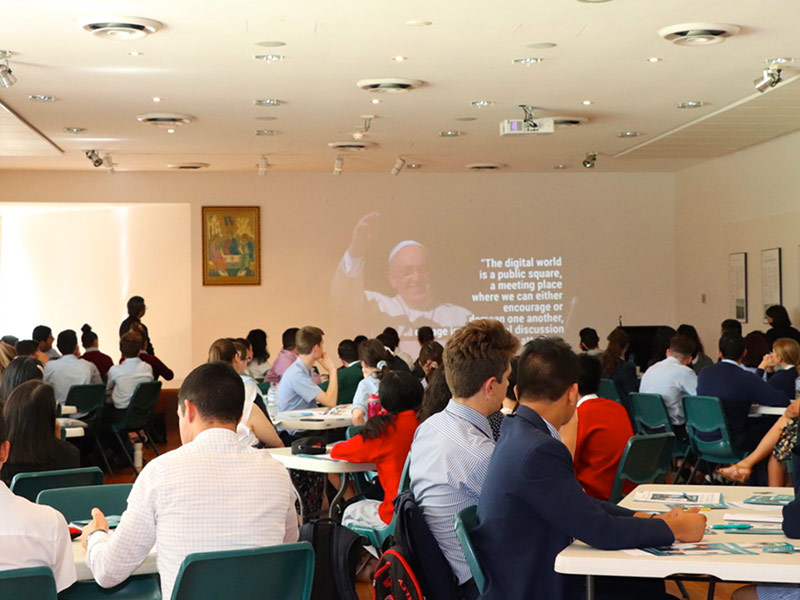 Students from 15 Catholic Education Diocese of Parramatta high schools gathered at the fourth annual Social Justice Day to discuss genuine human encounters in our digital world. This annual day is aimed at launching the yearly Australian Catholic Social Justice statement, which this year is focused on addressing how the internet has changed the way we communicate, work, learn, and do business - and how we can contribute towards a more just and loving digital world. Read more...
Categories:
The Vinnies Van provides friendship, compassion and dignity to those experiencing homelessness and social isolation in the Mount Druitt and Parramatta areas. It also provides food and referral. It operates 364 days per year and provided 8,790 meals last year. Read more...
On the 25th of May Georgia Green from Year 10, along with her team, Ripples St Marys Representative Squad, participated in the 2019 MS 24 Hour Mega Swim and helped raise $6711 to support people living with multiple sclerosis. Read more...
Categories: