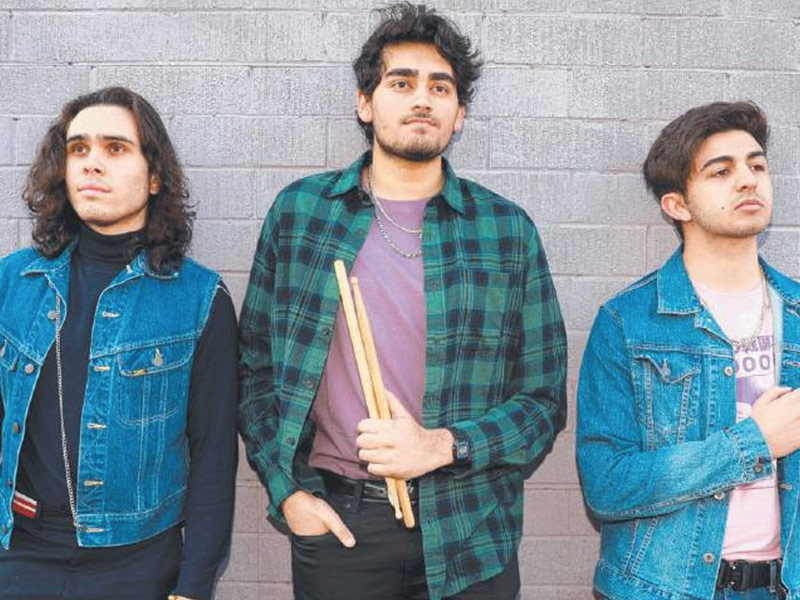 Room 25 musicians Briant Congabela, Amandip Singh and Peter Deghaim. Picture: Angelo Velardo
Celebrating the realisation of a long-held dream, Blacktown's poprock band Room 25 is steadily gaining online traction with the launch of their debut EP and music video.
After years of scrimping and saving for instruments and recording equipment, the trio hope to encourage other young musicians in western Sydney to pursue their musical dreams and talents.
The long-time school friends including Quaker Hill's Briant Longabela, 19, Doonside's Peter Deghaim, 18, and Dean Park's Amandip Singh, 18, say they have come a long way from their first gig at a Year 10 talent quest at St Andrews College in Marayong.
Marking a significant achievement for the young men, Room 25 recently performed their first official gig at Kelly's on King, one of Newtown's trendiest live music venues.
Filming their music video at Nurragingy Reserve, the band said they are proud representatives of the arts in western Sydney, in particular their multicultural backgrounds as children of immigrant parents from Europe, Asia and the Middle East.
"We've had some challenges as students and haven't always had the money to achieve our music goals," Mr Longabela said.
"We've often worked measly jobs in order to scrape the money together to purchase the instruments and equipment used for recording music and media content. We're finally beginning to see the fruit of these labours."
Influenced by rock bands including The Strokes, The Smiths and The Foo Fighters, the rock and rollers have been described by fans as "a punk rock version of the Beatles" and a modern "Bill Hayley and the Comets."
Alongside their music commitments, Congabela, who plays electric guitar, Deghairn, on bass, and Singh, on drums, hope to use skills garnered from their tertiary studies to promote and better the band.
---
Check them out at http://room25band.com