International Women's Breakfast
Come and join us on March 29th for a celebration of the women in our lives. Book here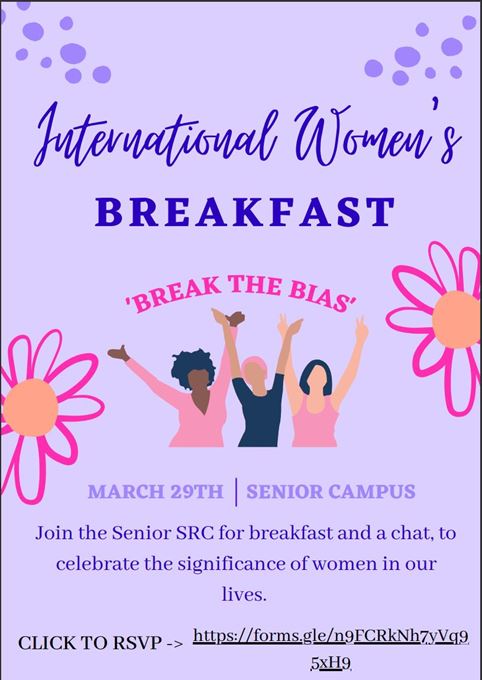 Posted: Tuesday, March 15, 2022
ST Andrews College Uniforms 2022
Dear Parents/ Guardians,
Due to Covid-19 there will be no uniform fittings for students starting school in 2022. St Andrews College Uniform Shop is run online by Oz Fashions. Orders are to be placed on the 'QKR' app by MasterCard.
Please follow all instructions on the attached flyer to download the app and set up your account.
No phone orders or messages will be accepted!
Delivery to the school is every Monday and Wednesday during the school term. Orders must be placed by 4:00pm Friday for delivery on Monday and 4:00pm Monday for Wednesday delivery. Please refer to the delivery dates on the QKR app before ordering for any changes.
We have also added a home delivery option and reduced the cost from $15.00 to $10.00 for parents who wish to use this option. (We strongly recommend this option as parents are not able to attend the school with the current restrictions).
For any parent who is wishing to pick up their order from Oz Fashions warehouse you must email Elle to organise pick up prior to going to Oz Fashions Granville.
Please choose carefully as we do not refund if you simply change your mind or make a wrong selection, however, we gladly exchange within 14 days.
Returned merchandise MUST be in its original condition with all tags still attached and accompanied by proof of purchase otherwise the exchange will not be honoured. Any item that has been worn will not be exchanged.
Please email all exchanges to elle@ozfashions.com.au
Please note that Oz Fashions warehouse in Granville DOES NOT sell the St Andrews College Uniform in store.
If you have any enquires please contact Elle elle@ozfashions.com.au or 0421 216 414
Please place your uniform order as soon as possible to ensure you will be able to exchange uniform sizing if necessary and to guarantee students receive a uniform to start school. Please note: all orders for 2022 new students need to be placed before Monday 22nd November 2021 to ensure delivery before the end of the school year. The last delivery for St Andrews College uniform orders is Wednesday 24th November 2021.
Please see size guide attached for an approximate sizing of uniform items as well as a recommended list of uniform items your child requires to start school.
Thank you
Posted: Friday, September 17, 2021
Enrolment Interviews 2022
Follow the link to schedule your students interview for Year 7 2022.
Posted: Thursday, May 13, 2021