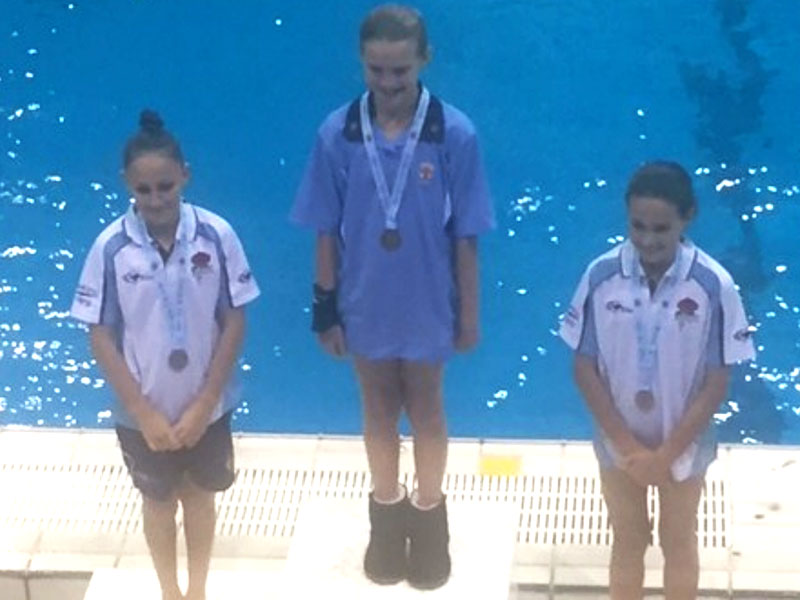 On Monday the 13th of May, eight students from St Andrews College represented the school in diving at the NSW All Schools Championships at Sydney Olympic Park Aquatic Centre and divers competed against students from Catholic, Independent and Public Schools throughout New South Wales.
To qualify for this competition, divers had to first win a medal at the recent NSWCCC Championships which took place at the end of Term 1.
The competition started at 8.30am with the 17 year Girls Springboard event. Jemma France of year 12 competed and finished a respectable 7th. This was Jemma's final All Schools event after having competed for the past six years. I would personally like to congratulate and commend Jemma for her dedication to St Andrews College diving and hope she is proud of all her achievements over the years including several CCC wins, All Schools medals, School Sport Australia and Pacific School Games team selections.
After a few events we were ready for the 15 years Boys and Girls Springboard event. St Andrews College divers Ethan France and Georgia Green took to the boards finishing 5th and 8th respectively. This was followed by Tijana Sammut in the 14 years Girls (9th), Malay Doshi and Joshua Sammut in the 13 years Boys (7th and 9th respectively) and Biance Infante who came 9th in the 13 year Girls Springboard.
The final event of the day was the 12 years Girls Springboard and St Andrews College had one competitor, Brooke Robinson. Brooke had previously placed 3rd at NSWCCC but had put in some solid training sessions between competitions and had learnt two new dives for the event. Brooke dived phenomenally, executing her dives with precision and scoring averages of 6's for her dives.
By the end of her final dive, Brooke had out-dived the two CCC divers who placed above her at the previous competition and came 2nd overall.
Thank you to Mr Gillogly for managing the St Andrews team, to Mr Weaver for managing the NSWCCC team and to Mr Kennaugh for supporting our diving program.
Congratulations to all students who took part in diving this year and I look forward to coaching you again next season.
---
Learn more about sporting opportunities at St Andrews College